Strategy and performance john mills a kol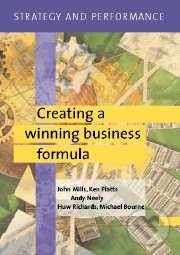 The right manufacturing strategy is vital to maintaining profitability and running an efficient business. Manufacturing, however, is a complex business, and it is often difficult to know where to start when reviewing and developing long term strategic plans. This industry guide explains in clear, simple stages how to review your current processes and procedures, and how to build on this information to develop, present and implement new manufacturing strategies. Based on a uniquely structured ap...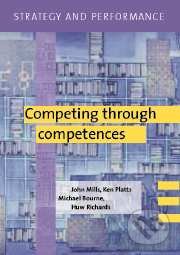 In a world where customers are fickle and markets change overnight, you need to be ready to move rapidly when opportunities or threats arise - and that means knowing what your business is good at, and what it isn't. This book helps you to understand your organisation's potential, its capabilities and limitations, so when new challenges appear, you'll know how to manage your resources effectively to take advantage of them. It will show you how to build a more sustainable competitive advantage by...