Katie melua piece by piece cd
Speciální kompilační dvojalbum sestavené přímo zpěvačkou obsahuje 30 nahrávek z její úspěšné kariéry doplněné o 3 nové nahrávky. Tracklist: CD1 1. Nine Million Bicycles 2. What a Wonderful World (with Eva Cassidy) 3. Plane Song 4. The One I Love Is Gone 5. Crawling Up a Hill 6. In My Secret Life 7. The Love I'm Frightened Of 8. Red Balloons 9. Belfast (Penguins and Cats) 10. A Time to Buy 11. What I Miss About You 12. Spider's Web (Single Version) 13. Thank You Stars 14. I Will Be There 15. Ri...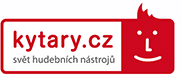 Zpěvník THE LITTLE BLACK BOOK: POP & ROCK Knihy z edice The Little Black Book jsou zpěvníky, které obsahují text a akordové značky, a nejvíc je tak ocení kytaristé. Tento díl je věnován popovým a rockovým hitům. Seznam skladeb: (Take A Little) Piece Of My Heart [Franklin, Erma] ...Baby One More Time [Spears, Britney] A New England [Maccoll, Kirsty] All That She Wants [Ace Of Base] Alone [Heart] Angel [McLachlan, Sarah] Beautifu...
Podobné fráze na Nejrychlejší.cz: