KAPITOLY: 1. HA LONG BAY 2. HOA BINH 3. HANOJ - HA NOI 4. HUE 5. QUANG NAM DA NANG 6. HOI AN 7. NHA TRANG 8. DA LAT 9. LA NGA 10. CAO DAI 11. CU CHI 12. HO CHI MINH CITY
KAPITOLY: 1. HA LONG BAY 2. HOA BINH 3. HANOJ - HA NOI 4. HUE 5. QUANG NAM DA NANG 6. HOI AN 7. NHA TRANG 8. DA LAT 9. LA NGA 10. CAO DAI 11. CU CHI 12. HO CHI MINH CITY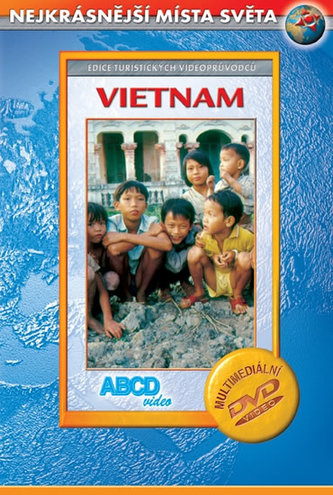 KAPITOLY: 1. HA LONG BAY 2. HOA BINH 3. HANOJ - HA NOI 4. HUE 5. QUANG NAM DA NANG 6. HOI AN 7. NHA TRANG 8. DA LAT 9. LA NGA 10. CAO DAI 11. CU CHI 12. HO CHI MINH CITY
KAPITOLY: 1. HA LONG BAY 2. HOA BINH 3. HANOJ - HA NOI 4. HUE 5. QUANG NAM DA NANG 6. HOI AN 7. NHA TRANG 8. DA LAT 9. LA NGA 10. CAO DAI 11. CU CHI 12. HO CHI MINH CITY
Kapitoly: Ha Long Bay Hoa Binh Hanoj - Ha Noi Hue Quang Nam Da Nang Hoi An Nha Trang Da Lat La Nga Cao Dai Cu Chi Ho Chi Minh City Dabing: českou verzi filmu vyrobilo ABCD video Délka: 59:39 min. Zvuk: DD 2.0 česky Titulky: žádné Obraz: ...
When a rogue state tries to go nuclear, only two men can stop it . . . Jack Ryan Jr is in Ho Chi Minh City tailing an ex-CIA operative with valuable documents when a hit leaves Jack with a corpse, no documents and only a bloodily scribbled note as a clue to what just happened. It sends him on the trail of a shadowy security firm with links to North Korea, newly resurgent under its young, power-hungry dictator. For the rogue state has found a way to finally make its nuclear ambitions a reality -...
The Rough Guide to Vietnam is the essential guide with clear maps and detailed coverage of one of Southeast Asia's most enticing destinations. Using expert advice explore the best attractions of Ho Chi Minh City, roam the best Vietnamese markets, shopping, temples, national parks and then slow the pace down with a trip to the paddyfields of the Red River Delta. From the rugged mountains to the west to the South China sea to the east the Rough Guide steers you in the right direction to find the ...
Podobné fráze na Nejrychlejší.cz: