Colourful, clear flashcards that reinforce vocabulary and concepts taught. Create fun class activities with these visual prompts that can also be used with the Dex Wallhanging.show more
Contains all the listening material to accompany each level including chants, vocabulary songs, stories and nursery ryhmes.
Appealing and colourful Storycards bring each unit story to life! The A3 size provides visual clarity no matter what size your class is and with the story script and question prompts on the reverse means you'll never lose your way in your storytelling.show more
The course follows a story-based approach and includes a full range of age-appropriate activities such as singing, acting and Total Physical Response (TPR), as well as developing early life skills such as cooperation and good behaviour and cognitive andmotor skills. Using a simple and unique 'encounter, engage and exploit' methodology ensures maximum input and productivity backed up by comprehensive teacher support.
Get pupils discovering the world around them with Dex the dinosaur and friends! Each level contains lessons with activities that feature optional tear-off worksheets, stickers and an access code to the Pupil's Digital Kit, where animated stories and songs can be found.show more
Contains all the listening material to accompany each level including chants, vocabulary songs, stories and nursery ryhmes.show more
Get pupils discovering the world around them with Dex the dinosaur and friends! Each level contains lessons with activities that feature optional tear-off worksheets, stickers and an access code to the Pupil's Digital Kit. The PLUS edition provides extended vocabulary and content with added projects and extra features.show more
The full-colour Teacher's Book offers comprehensive teaching notes, at-a-glance or detailed lesson plans as well as tips and guidelines to accompany the Pupil's Book and Pupil's Book PLUS. A digital code provides access to the Teacher's Resource Centre, Presentation Kit and Dex's Magic Phonics.show more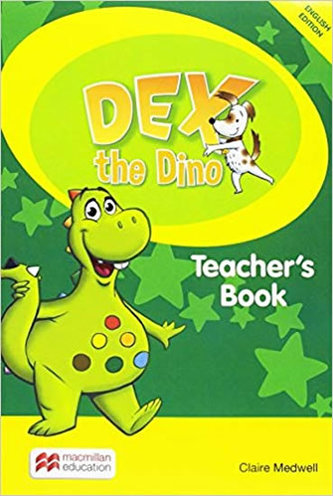 The full-colour Teacher's Book offers comprehensive teaching notes, at-a-glance or detailed lesson plans as well as tips and guidelines to accompany the Pupil's Book and Pupil's Book PLUS. A digital c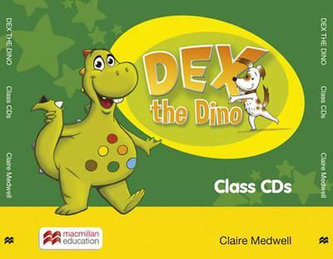 Contains all the listening material to accompany each level including chants, vocabulary songs, stories and nursery ryhmes.show more
Podobné fráze na Nejrychlejší.cz: