kolektiv autorů: The Movie Book
kolektiv autorů: The Movie Book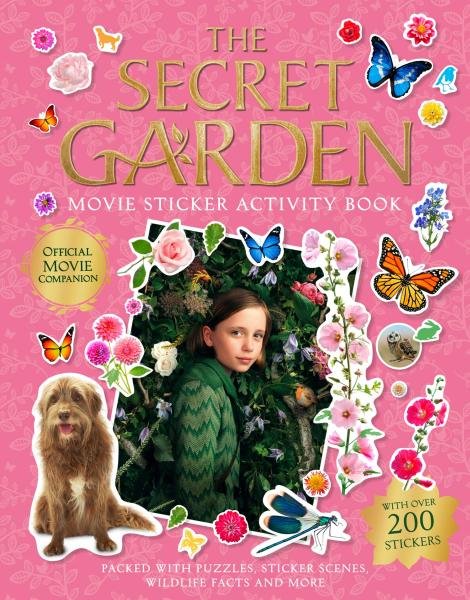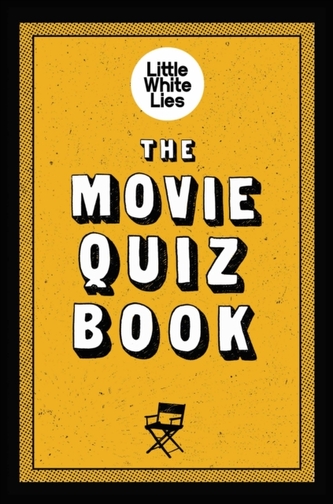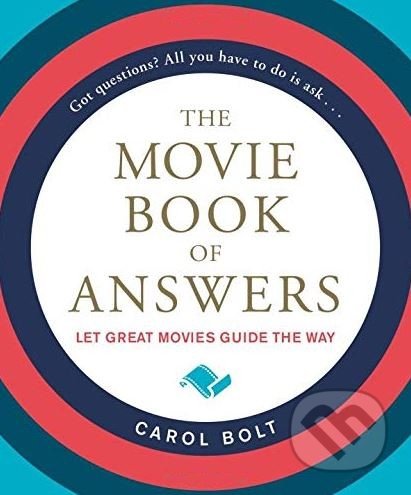 The Movie Book makes you an offer you can't refuse, chronicling more than 100 of the best movies ever made and bringing cinema to life. Beginning with the iconic La Voyage Dans La Lune from 1902, right through to Richard Linklater's ground breaking Boyhood, The Movie Book explores the rich history of cinema. The Movie Book covers early visionaries of the 1900's and the golden age of black and ...
Všechny nabídky pro kolektiv autorů: The Movie Book
Popis kolektiv autorů: The Movie Book
Dobré knihy píše:
A fantastic sticker activity book based on the enchanting new hit family movie, The Secret Garden, out spring 2020. From the producers of Harry Potter and Paddington, Frances Hodgson Burnett's classic tale returns to cinemas in the story of Mary Lennox (Dixie Egerickx), who is sent to live with her uncle, Archibald Craven (Colin Firth) and housekeeper Mrs Medlock (Julie Walters) in the Yorkshire moors. There she meets her cousin Colin (Edan Hayhurst) and together they discover a wondrous secret garden, a magical place of adventure that will change their lives forever. This gorgeous sticker activity book is packed with fun puzzles, sticker scenes, art pages, wildlife facts, and character profiles that will allow fans of the film to explore the magical world of The Secret Garden further. It comes with over two hundred stunning stickers and two card animal masks so you can recreate Mary, Colin and Dickon's adventures at home.
Booktook.cz píše:
Publikace: The Movie Book : Big Ideas Simply Explained - Dorling Kindersley. The ultimate guide to the greatest movies ever to grace the silver screen!
Introducing a brand new edition to The Movie Book, an all-encompassing guide that reflects on the history of cinema, from Hollywood's golden age of black-and-white films to international art-house and modern-day masterpieces. This fantastic book on films is your detailed guide to 100 seismic films, proving something for everyone to explore and love.
So get your popcorn ready and sit back as we take you on a cinematic journey through time, promising:
-Profiles more than 100 of the greatest films ever made and the ideas, themes, and plots behind them
-Features iconic quotes from the films, alongside those of critics
-Famous film stills and posters bring the films to life.
-Thought-provoking graphics explore the central ideas and narratives behind some of the featured films.
-Organized chronologically to guide readers through the history of film easily
Liberally sprinkled with gorgeous stills, pithy quotes and trivia detail, The Movie Book brings you new insights into your favourites and introduces you to little-known masterpieces from around the world.
From vital visionaries of the early 20th century, to the rebel era of the 60s and 70s, The Movie Book will take you on a beautifully vibrant journey into an array of cinematic masterpieces, organized chronologically, so whether you are a film fanatic or a movie newbie, this comprehensive guide is jam-packed with film favourites, to love and explore.
Discover the most quintessential quotes from some of the most celebrated and important films of all time, complemented with key quotes from directors, critics and reviewers, providing you with an in-depth understanding of each fabulous film included throughout this film book.
There's no doubt that one film can influence another and this indispensable an...
Martinus.cz píše:
An updated, repackaged edition of the bestselling divination tool and party favorite - ask a yes or no question, open the book, and discover your answer in the form of quotations from the world's most iconic films. Still looking for a way to know what tomorrow will bring? Here's where you'll find the answers that only Hollywood could provide. A party favorite, this fun, weirdly wise little book is for you. The Movie Book of Answers contains answers from over 150 films, including advice from classics such as Casablanca ("Maybe not today. Maybe not tomorrow, but soon."), and pithy gems from mode The Movie Book of Answers - Carol Bolt od authora Carol Bolt a nakladatelství za skvělé ceny na e-shopu Martinus.cz
Parametry kolektiv autorů: The Movie Book