World of warcraft wrath of the lich king
World of Warcraft Battlechest Lokalizace: anglická World of Warcraft Battlechest obsahuje: Základní hru World of warcraft + 1 měsíc herního času + datadisk The Burning Crusade + datadisk Wrath of the Lich King + datadisk Cataclysm + Mist of Pandaria + Warlords of Draenor Čtyři roky uplynuly od událostí Warcraft 3: Reign of Chaos a nejistota svírá zdecimovaný svět Azeroth. A zatímco vítězné rasy se daly do znovubudování svých zruinovaných království, temné síly opět povstaly, aby znovu šířily mo...
From Azeroth to the frozen kingdom of the Lich King and the savage jungles of war-torn Draenor, Blizzard Entertainment's World of Warcraft has transported millions of players into an epic fantasy universe. Full of humor, adventure and brutal conflict, the game is beloved by fans for its immersive gameplay and colorful, highly stylized visuals. This deluxe blank sketchbook spotlights some of the most impressive artwork created for World of Warcraft and invites fans to partake in the spirit of th...
Battlechest edice obsahuje základní World of Warcraft, datadisky The Burning Crusade, Wrath of the Lich King, Cataclysm, Mists of Pandaria, Warlords of Draenor a dvě příručky.
Battlechest obsahuje Základní hru, Datadisk The Burning Crusade ,Wrath of the Lich King a nyní i Cataclysm za vynikající cenu.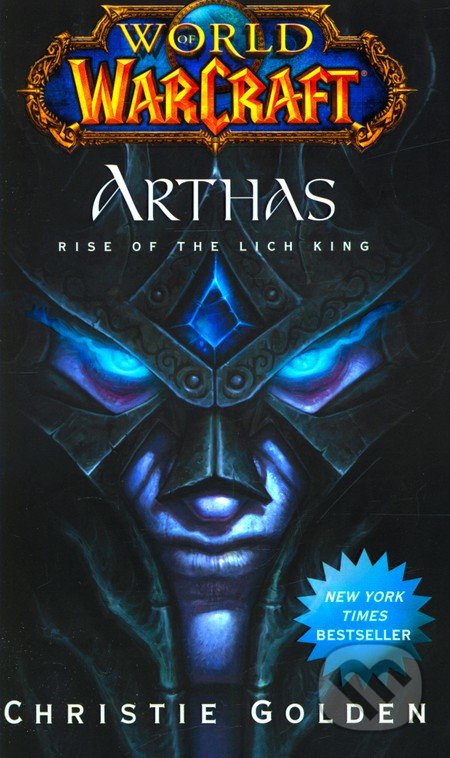 The book World of Warcraft fans have been clamoring for—the true story behind one of the Warcraft universe's most terrifying villains, Arthas the Lich King. Author Christie Golden does for Arthas what she once did for the Orc Lord Thrall in the bestselling Warcraft: Lord of the Clans, in another epic exploration of one of the key characters from the eleven-million subscriber massively multiplayer online role-playing game.