RTL Winter Games 2007 je arkádová 3D simulace těch nejpopulárnějších zimních sportů. Ovládání hry je pojato zcela intuitivně a jednoduše, aby si jednotlivé disciplíny vychutnali také příležitostní hráči. Veškéré závody se konají v atraktivní zimní krajině luxusních středisek. Hodiny kvalitní zábavy zajisté přinese také síťová hra.
Více informací
FBI pomůže ženě známého gangstera Bomposy ukrýt se ve Švýcarsku, přičemž doufá, že výměnou za ochranu z ní dostanou nějaké kompromitující materiály na manžela. Operaci dostane na starost ostřílený agent Charlie Congers, který s krásnou ženou naváže milostný vztah. Situace se však zkomplikuje a rozzuřený Congers se vydává na cestu pomsty. Britský snímek z roku 1979 nabízí kromě jistot v podobě režisérských jmen Stuarta Rosenberga (Frajer Luke) a Johna Hustona (Poklad na Sierra Madre, Africká krá...
Více informací
Cena DATART.cz včetně DPH a služeb.
The Winter's Tale is one of Shakespeare's "late plays". It tells the story of Leontes, King of Sicily, whose insane jealousy results in the banishment of his baby daughter, Perdita, from the kingdom and then the death of his beautiful wife, Hermione. Perdita is brought up by a shepherd on the Bohemian coast, but through a series of miraculous events, father and daughter, and eventually mother too, are reunited. In Jeanette Winterson's retelling we move from London, a city reeling after the 2008...
Helbling Young Readers is an exciting new series of graded readers for Primary Schools in 5 levels. Engaging stories with beautiful full-colour illustrations, specially written to appeal to young learners of English, introduce high-frequency words in order to promote fluency from an early age. Each story is carefully graded and language is presented both as lexical groups and language functions. Accompanying Interactive Whiteboard compatible CD-ROMs include a complete reading of the story, chan...
With pictures drawn from the archival and current sports photography collections of Getty Images, this book covers all of the modern Olympic Games from Athens in 1996, ending with the Vancouver Winter Olympics in 2010.
'Here are the Emperor Penguins as happy as can be. They're off to lay their eggs in a place far from the sea. They stay here all the winter as cold as cold can be. Until their babies hatch in a place far from the sea.' In this hilarious story you will learn something about the habits of the Emperor Penguins and follow Uncle Jack and the others in their race against time to help the penguins to the place where they lay their eggs. Stage 3 - Young ELI Readers - below A1.1 In this Rea...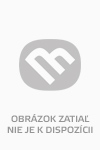 Angel Adoree cordially invites you to accompany her on a journey to create your perfect vintage tea party year! Angel is the founder of The Vintage Patisserie, a popular vintage hosting company offering bespoke tea parties from a bygone era, delivering everything from music, makeovers and - of course - a customised menu of tea party treats that elevate any function into a swanky soiree. The Vintage Tea Party Year takes you on twelve months of parties,celebrations and tea-time treats as w...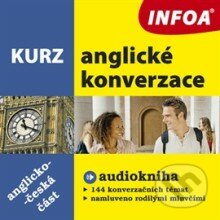 Audiokniha Kurz anglické konverzace - anglicko-česká část obsahuje přehled anglické gramatiky pro všechny, kteří se učí anglicky. Zahrnuje srozumitelné vysvětlení gramatických jevů s příklady vět. V audioknihe se nachází 134 konverzačních témat, která můžete procvičovat na cestách, v kuchyni, na procházce, při jízdě v autě, prostě kdekoliv. Obsah: general expressions; introductions; parting; understanding; thanks; apologies; agreement; disagreement; satisfaction; dissatisfaction and ange...
Podobné fráze:
Podobné fráze na Nejrychlejší.cz: