Dekorativní knižní box - na tajnosti, fotografie, milostné dopisy. Výška: 26cm, šířka: 17cm, hloubka: 5cm. Krásné knihy se už léta používají, jako dekorační předměty v našich domovech. Design a typografie tohoto knižního boxu je ovlivněn počátkem 20. století. Do funkčního úložiště se dají vložit fotografie, milostné dopisy, poznámky, dárkové předměty, kartičky nebo nezapomenutelné dárky.
Lori Nichols s delightful book celebrates the bond of two nature-loving sisters, and their ability to find fantastic kid-powered solutions to any problem and it will give allergy sufferers an extra reason to celebrate. Maple and Willow love trees and now they are getting their first real Christmas tree. It is going to be the best Christmas ever! After a snowy expedition to pick out the perfect tree, it s time to decorate. But whenever Maple gets near the tree, she starts sniffling and sneezing....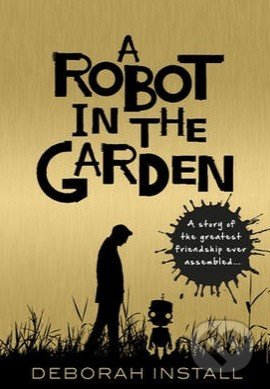 Warm-hearted fable of a stay-at-home husband who learns an important lesson in life when an unusual creature enters his life. With all the charm and humour of the rosie Project and about a boy. This is a story of the greatest friendship ever assembled. Ben Chambers wakes up to find something rusty and lost underneath the willow tree in his garden. Refusing to throw it on the skip as his wife Amy advises, he takes it home.
Skladby: 01 Mark Geary-Ghost 02 Mark Geary-Gingerman 03 Anne Martin-Maighdeanan na h-airigh 04 Anne Martin a Ingrid Henderson-Cha Bhi Mi Buan 05 Hudecká úderka-Novynka, novynka 06 Hudecká úderka-Preletel slavíček 07 Jaromír Nečas a Hradecká úderka-Už je dzeň 08 Jaromir Nečas a Hudecká úderka-Ej,moselo by nebyc 09 Joanna Slowinska z zespolem-Jasiu, Jasiu 10 Joanna Slowinska z zespolem-Niska Bania 11 Huun-Huur-Tu - Ekki Attar (Good Horses) 12 Huun-Huur-Tu - Aa-Shuu Deke...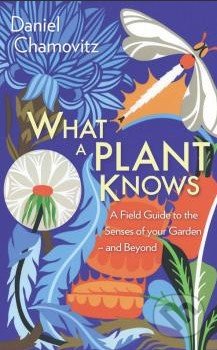 How does a Venus flytrap know when to snap shut? Can it feel an insect's spindly legs? How do roses know when it's spring? Do they actually remember the weather? Now, in What a Plant Knows, renowned biologist Daniel Chamovitz presents a beguiling exploration of how plants experience our shared Earth – in terms of sight, smell, taste, touch, hearing, memory, and even awareness. Combining cutting-edge research with lively storytelling, Chamovitz explains how a willow tree knows when its n...
A year has passed since Ben Holiday bought the Magic Kingdom and claimed his throne - despite the machinations of the wizard Meeks. Three loyal friends have come to his aid: the incompetent Court Wizard, Questor Thews; the court scribe, Abernathy, a talking dog; and the lovely Willow, who is sometimes a tree. When Ben dreams that a former partner, Miles Bennett, is in grave trouble, he travels back to Earth - only to find Miles in the best of spirits. But his return to Landover is not so uneven...
Vláčný, rychle se vstřebávající se gel. S listy medvědice a extraktem z vrbové kůry. Optimální doplněk k Aloe Vera Freedom k vnějšímu použití. Obsahuje 60 % Aloe Vera. Použití: Naneste velkoplošně na potřebná místa na těle a vmasírujte. Ingredients: Aloe Barbadensis Gel, Aqua (Water), Dimethyl Sulfone, Glycerin, Triticum Vulgare (Wheat) Protein, Polysorbate 80, Propylene Glycol, Bearberry (Arctostaphylos Uva Ursi) Leaf Extract, Allantoin, Salix Alba (Willow) Bark Extract, Tocopheryl Ac...