PSYCHO - Tento Hitchcockův mistrovský kus, mezník v hororovém žánru, zaznamenal v roce 1960 rekordy v návštěvnosti a přinutil lidi brát kina přímo útokem. Anthony Perkins jako duševně nemocný Norman Bates. Jeho starý ponurý dům slouží jako příležitostný motel a rozhodně není místem klidného odpočinku. O tom se přesvědčí i Marion Crane (Janet Leigh). Soukromý detektiv (Martin Balsam) a Marionina sestra (Vera Miles) se vydávají po stopách zmizelé mladé Marion. Smrtelné napětí stoupá, až nakonec v...
Více informací
Evropa je ve zmatku Pozemky jsou roztříštěné do drobných lén, císař bojuje s papežem, a Svatý otec prohlásí, že všem, kteří jdou osvobodit Svatou zemi, budou opuštěny jejich hříchy Nyní je čas na to být důležitý Rozšiřte své země a naplňte své pokladny, jmenuje vazaly, bitevní zrádce a zaveďte nové zákony, zatímco budete jednat se stovkami šlechticů Vytvořte nejsilnější dynastii středověké Evropy! Sužovaný král tak bude mít vždy přátele, aby jej podpořili Ale pozor, jak vládnete, v království m...
Více informací
The Laundry je tajná pobočka britské Civil Service - státní služby, která má na starosti bránit Spojené království před hrozbami ze zásvětí. Příručka The Laundry: Unconventional Diplomacy obsahuje 6 herních scénářů ve službách Jejího Veličenstva pro tuto kosmicko/komicko hororovou hru na hrdiny. Kniha je v angličtině, brožovaná, černobílá a má 120 stran. The Laundry is a secret branch of the British Civil Service, dedicated to protecting the United Kingdom against Horrors from Beyond. In your t...
John Pilger is one of the world's most renowned investigative journalists and documentary film-makers. In this fully updated collection, he reveals the secrets and illusions of modern imperialism. Beginning with Indonesia, he shows how General Suharto's bloody seizure of power in the 1960s was part of a western design to impose a 'global economy' on Asia. A million Indonesians died as the price for being the World Bank's 'model pupil'. Ina shocking chapter on Iraq, he allows us to understand th...
Valley of the Brain Collectors je čtvrté ze série dobrodružství The Iron Gods pro hru na hrdiny Pathfinder. Dobrodružství je vhodné pro postavy na desáté úrovni a odehrává se v super-science prostředí země Numeria. Kniha je v angličtině, brožovaná, barevná a má 96 stran. The heroes of Numeria must brave a remote canyonland known as the Scar of the Spider. Clues found in the Choking Tower revealed that a mysterious prophet left her legacy behind in this valley long ago… a legacy that could revea...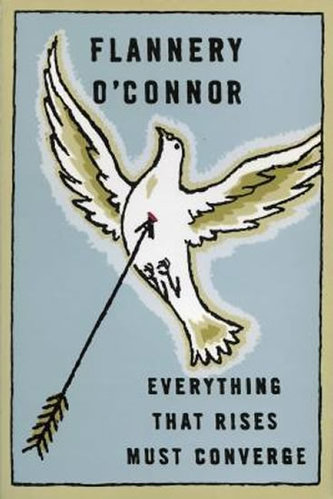 Flannery O'Connor was working on Everything That Rises Must Converge at the time of her death. This collection is an exquisite legacy from a genius of the American short story, in which she scrutinize
Introduced by Stephen Fry, THE SALMON OF DOUBT & OTHER WRITINGS comprises 50 pages of the late Douglas Adams' unfinished novel, The Salmon of Doubt, along with writings from 3,000 unpublished files stored on his computer harddrive. This collection is the unique last word from one of the world's most successful and best loved science fiction writers and represents an important, fascinating and characteristically hilarious legacy. Other potential inclusions are transcripts of the radio series HIT...
Haunting tales from the shifting sands of time. A briliant new collection of stories, from the Sunday Times bestselling author of HIDING FROM THE LIGHT Two intriguing long stories following the fortunes of the characters from Barbara Erskine's bestselling novel, Whispers in the Sand, head this captivating collection. 'A Legacy of Isis' finds Louisa Shelley, years after her fateful visit to Egypt, still haunted by ancient mysteries, and once again the focus of the sorcerer Roger Carstairs's dark...
Gallows of Madness je dobrodružství pro Pathfinder RPG či jakoukoliv jinou fantasy hru na hrdiny. V příručce najdete trojici dobrodružství vhodných pro dobrodruhy na 1. úrovni, tato dobrodružství však mohou být výzvou i pro zkušené veterány. Příručka je v angličtině, brožovaná, má 64 stran, součástí je velká plakátová mapa. Something wicked-and monstrous-is stirring around the rugged Isgeri town of Saringallow, where the hated legacy of noble Chelish diabolists runs deep. With the recent disapp...
workstation 73 kláves model 2015<br><h3 style="font-size: 12px; font-family: Verdana, Arial, Helvetica, sans-serif; font-variant: normal; white-space: normal; word-spacing: 0px; text-transform: none; color: rgb(0,0,0); font-style: normal; text-align: left; margin: 0px 0px 10px; letter-spacing: normal; line-height: 13px; background-color: rgb(255,255,255); text-indent: 0px; -webkit-text-stroke-width: 0px"> <p style="white-space: normal; word-spacing: 0px; tex...
Podobné fráze na Nejrychlejší.cz: