Mé město křičí. DALŠÍ FILM KOMIKSOVÉ LEGENDY FRANKA MILLERA. Spirit je příběhem zavražděného policisty Dennyho Colta (Gabriel Macht), který se za záhadných okolností vrací na svět jako maskovaný bojovník se zločinem, známý pod pseudonymem Spirit. Ve snaze zbavit Central City zločinu se pouští do boje s těmi nejhoršími kriminálními živly a nezastaví se před ničím, dokud nedojde spravedlnosti ten nejobávanější a nejšílenější z nich – Octopus (Samuel L. Jackson). Spiritovy osudy jsou ale úzce prop...
Více informací
California, 1993: Neil Collins and Adam Tayler, two young British men on the cusp of adulthood, meet at a hostel in San Diego. They strike up a friendship that, while platonic, feels as intoxicating as a romance; they travel up the coast together, harmlessly competitive, innocently collusive, wrapped up in each other. On a camping trip to Yosemite they lead each other to behave in ways that, years later, they will desperately regret. The story of a friendship built on a shared guilt and a secre...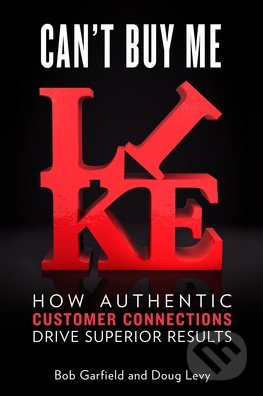 Today's brands face an apparent choice between two evils: continue betting on their increasingly ineffective advertising or put blind faith in the supposedly mystical power of social media, where "likes" stand in for transactions and a mass audience is maddeningly elusive. There has to be a better way... As Lennon and McCartney wrote a half century ago, money can't buy you love. But in today's world, where people have become desensi­tized - even disillusioned - by ad campaigns and marketing slo...