Romulus a Remus, Dvojčata královského původu, byli v dětství opuštěni, ujala se jich však vlčice a později starý pastýř, jenž oba chlapce vychoval. Když dospějí, vydají se na dobrodružnou cestu, během níž jim osud staví do cesty ty nejtěžší překážky, které musí překonat. Nebezpečí, úklady i láska čekají na bratry ještě dřív, než stanou u zrodu Říma?
Více informací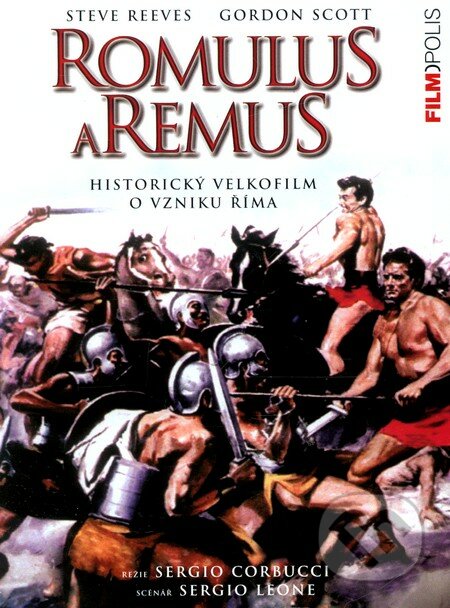 Král Amulius (Franco Volpi) přinutil svou příbuznou, princeznu Rheu Silvii (Laura Solari), aby se stala vestálkou – kněžkou bohyně Vesty. Rhea Silvia ovšem neodolala lásce boha války Marta, a stala se matkou dvojčat. Protože jim od Amulia hrozilo nebezpečí, že je zabije, odnesla oba k řece a poslala chlapce, když jim předtím na krk zavěsila své zlaté medailony - po vodě. Tam je našla vlčice, která se jich ujala a odkojila. Později je objevil ve vlčím doupěti pastýř Faustulus, a vychoval oba chl...
Ancient Rome matters. Its history of empire, conquest, cruelty and excess is something against which we still judge ourselves. Its myths and stories - from Romulus and Remus to the Rape of Lucretia - still strike a chord with us. And its debates about citizenship, security and the rights of the individual still influence our own debates on civil liberty today. SPQR is a new look at Roman history from one of the world's foremost classicists. It explores not only how Rome grew from an insignifica...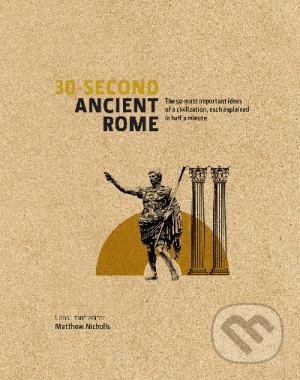 You know that Rome wasn\'t built in a day, but just how did a cluster of small hilltop villages expand to become one of the greatest empires in history? Why did Romulus kill his brother Remus? How was a legion organized? Did people really speak Latin? What entertainment could you see at the Colosseum? And what was daily life like for a Roman citizen? This book takes a novel approach to answering all these questions and more. 30-Second Ancient Rome presents a unique insight into one of the most ...
When the legendary Romulus killed his brother Remus and founded the city of Rome in 753 BCE, Plovdiv -- today the second-largest city in Bulgaria -- was already thousands of years old. Indeed, London, Paris, Berlin, Vienna, Madrid, Brussels, Amsterdam are all are mere infants compared to Plovdiv. This is just one of the paradoxes that haunts and defines the New Europe, that part of Europe that was freed from Soviet bondage in 1989 which is at once both much older than the modern Atlantic-facing...