Layla, Alexis, Zoe and Emma are four best friends with not a lot in common. Well, except one thing . . . But they\'re determined to lose \'that thing\' by the time they graduate high school. Yes, the time has come to Do It. To make love. To have all the sex. It\'s momentous, it\'s huge, it\'s important and it\'s life-changing. Or . . . is it? Although each of the girls sets out with a pretty certain idea of what the Big Moment will be like, as they\'ll discover, life doesn\'t always work...
15 Guys, 11 Shrink Appointments, 4 Ceramic Frogs and Me, Ruby Oliver From E. Lockhart, author of the best-seller We Were Liars, and the highly-acclaimed The Disreputable History of Frankie Landau-Banks, comes this hilarious and heart-warming series. Ruby Oliver is fifteen and has a shrink. But before you make up your mind about her, you should know that she has had a pretty awful (and eventful) past ten days. She has: lost her boyfriend (#13 on the boyfriend ...
Rewind to junior year in Rosewood, Pennsylvania, to a winter break no one has ever heard about...Fat snowflakes fall onto manicured lawns, quilted stockings hang over marble fireplaces, and everyone is at peace, especially Hanna, Emily, Aria, and Spencer. Now that Alison's murderer is in jail and A is dead, they can finally relax. Little do they know there's a new A in town...Rule number one of being an effective stalker: Get to know your prey. So I watch these liars day and night, keeping an e...
; DISC I.; 1.album (1984) ; ; Ronnie Atkins - vocal; Ken Hammer - guitar; Allan DeLong - bass; Rick Hanson - guitar; Phil Moorheed - drums; Alan Owen - keyboards; ; 1. Fortuna Imperatrix Mundi (Carmina Burana); 2. Back To Back; 3. Red, Hot
Tracklist: ; 1. Intro; 2. Holly Holy; 3. Beautiful Noise; 4. Street Life; 5. Love On The Rocks; 6. Play Me; 7. Cherry, Cherry; 8. Thank The Lord For The Night Time; 9. Home Before Dark; 10. Don't Go There; 11. Pretty Amazing Grace; 12. Crunchy
; 2.album (2016); ; Tracklist:; 1. No Good [3:56]; 2. Way Down We Go [3:39]; 3. Broken Bones [4:05]; 4. Glass House [4:01]; 5. Hot Blood [3:38]; 6. All The Pretty Girls [4:29]; 7. Automobile [3:06]; 8.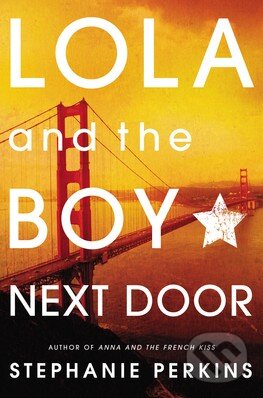 Lola Nolan is a budding costume designer, and for her, the more outrageous, sparkly, and fun the outfit, the better. And everything is pretty perfect in her life (right down to her hot rocker boyfriend) until the Bell twins, Calliope and Cricket, return to the negihborhood. When Cricket, a gifted inventor, steps out from his twin sister\'s shadow and back into Lola\'s life, she must finally reconcile a lifetime of feelings for the boy next door.
Possibly the only drawback about the bestselling "How To Be A Woman" was that its author, Caitlin Moran, was limited to pretty much one subject: being a woman. "Moranthology" is proof that Caitlin can actually be 'quite chatty' about many other things, including cultural, social and political issues which are usually the province of learned professors, or hot-shot wonks - and not a woman who once, as an experiment, put a wasp in a jar, and got it stoned. These other subjects include: Caffeine; ...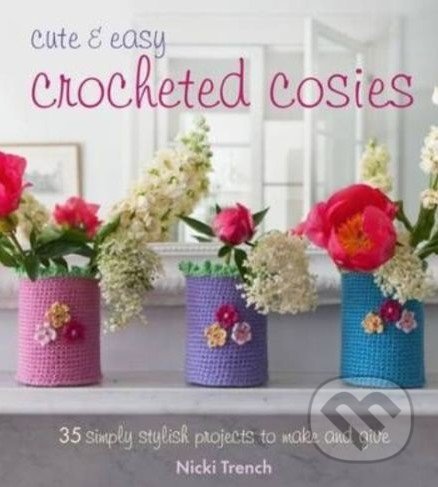 Crochet a cosy for your phone, your teapot, your laptop, your favourite books, your passport and more! Cover all your most precious items with cute and colourful crochet, and then why not make something for all your friends too? Start with simple vase cosies to brighten up your mantelpiece, keep your tablet or e-reader safe with a wave-patterned striped cosy, then move on to more complex designs such as the adorable crocheted flower tea cosy, the pretty lace tealight covers, and the soft...
Film tie-in edition of 2016\'s hottest YA film, starring Emma Roberts, Dave Franco & Juliette Lewis. Black Mirror meets Pretty Little Liars - perfect for fans of The Hunger Games and The Maze Runner. A high-stakes online game of dares turns deadly. When Vee is picked to be a player in Nerve, an anonymous game of dares broadcast live online, she discovers that the game knows her. It tempts her with amazing prizes taken from her This Is Me page and teams her up with her perfect boy:...
Welcome to New York City\'s Upper East Side, where my friends and I get everything— and everyone—we want. Snagging the latest Marc Jacobs bag or your best friend\'s boyfriend isn\'t pretty, but it\'s always hot . . . It\'s almost graduation and our lives are really heating up. Everybody\'s into college and it\'s obviously time to party—as if we hadn\'t been doing that already! Will Blair and Nate\'s love affair continue? More importantly, will Blair finally get into Yale? Or will Nate and Sere...
When it comes to jobs in hell, being a succubus seems pretty glamorous. A girl can be anything she wants, the wardrobe is killer, and mortal men will do anything just for a touch. Granted, they can often pay with their souls, but why get technical? But Seattle succubus Georgina Kincaid's life is far less exotic. Her boss is a middle-management demon with a thing for John Cusack movies. Her immortal best friends haven't stopped teasing her about the time she shape-shifted into the Demon Goddess ...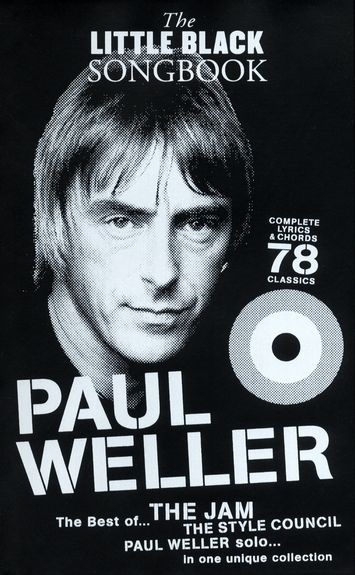 Noty pro kytaru LITTLE BLACK SONGBOOK: PAUL WELLER Zpěvníky z edice Little Black Book obsahují texty a akordy k desítkám populárních skladeb. Tato verze těchto zpěvníků kapesní velikosti představuje ty největší hity Paula Wellera z kapely The Jam. Seznam skladeb: 'A' Bomb In Wardour Street 22 Dreams 5th Season A Solid Bond In Your Heart Above The Clouds Absolute Beginners All Around The World All I Wanna Do (Is ...
Podobné fráze: