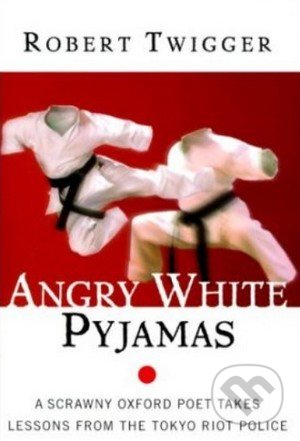 Adrift in Tokyo, translating obscene rap lyrics for giggling Japanese high school girls, "thirtynothing" Robert Twigger comes to a revelation about himself: He has never been fit nor brave. Guided by his roommates, Fat Frank and Chris, he sets out to cleanse his body and mind. Not knowing his fist from his elbow, the author is drawn into the world of Japanese martial arts, joining the Tokyo Riot Police on their yearlong, brutally demanding course of budo training, where any ascetic motivatio...
My name is Peter Grant and until January I was just probationary constable in that mighty army for justice known to all right-thinking people as the Metropolitan Police Service (and as the Filth to everybody else). My only concerns in life were how to avoid a transfer to the Case Progression Unit - we do paperwork so real coppers don't have to - and finding a way to climb into the panties of the outrageously perky WPC Leslie May. Then one night, in pursuance of a murder inquiry, I tried to take...
May 1992, and after four LAPD officers were acquitted after the savage beating of Rodney King, Los Angeles is ablaze. As looting and burning take over the city, law and order are swept away in a tidal wave of violence. But under threat of their lives, homicide detectives like Harry Bosch are still stubbornly trying to do their job. With no effective police presence on the streets, murder just got a whole lot easier - and investigating them got a whole lot harder. When Harry finds the body of a ...
Tracklist CD 1.1 White Riot2 19773 London\'s Burning4 Complete Control5 Clash City Rockers6 I\'m So Bored With The U.S.A.7 Career Opportunities8 Hate & War9 Cheat10 Police & Thieves11 Janie Jones12 Garageland13 Capital Radio One14 (White Man) In Hammersmith Palais15 English Civil War16 Tommy G...