Karetní sci-fi hra Master of Orion: Conquest vás zavede do světa legendární videohry. Hráči vedou mimozemské rasy ke konfrontaci ve vnějším vesmíru. Osudy civilizací závisí pouze na jednotlivých rozhodnutích, nakládání se surovinami a způsobem, jakým hráči své rasy povedou. Ve hře Master of Orion: Conquest se dá postupovat vojenskými prostředky, cvičit špehy a útočit na cizí planety, nebo zvolit tvůrčí cestu, ovládání počasí či budování flotily. Dynamická a dobře vyvážená herní mechanika nabízí...
From riches to rags, Milena is growing up in the city of Prague at the turn of the twentieth century. Her parents' once prosperous theatre lies in disrepair and her life seems to be in ruins, and has been since that fateful night her father died in a tragic accident and Milena's beautiful, talented Mother went missing. No trace of her has been found. But Milena has never lost hope that she will come back. The day she meets the flamboyant Puppet Master and his menacing proteges, the twins Zdenko...
They say that the Thorn of Camorr can beat anyone in a fight. They say he steals from the rich and gives to the poor. They say he's part man, part myth, and mostly street-corner rumor. And they are wrong on every count. Only averagely tall, slender, and god-awful with a sword, Locke Lamora is the fabled Thorn, and the greatest weapons at his disposal are his wit and cunning. He steals from the rich - they're the only ones worth stealing from - but the poor can go steal for themselves. What Lock...
FREE EXCLUSIVE POSTER! THE ALFIE AND ZOELLA A-Z is the ultimate guide to one of the hottest and most popular new celebrity couples. As part of the vlogging super elite, Alfie Deyes and Zoe Sugg (aka 'Zalfie'), have risen to the top of online fame and share their world with millions of devoted followers. Ever since 2013 when they confirmed their romance, the internet superstars have thrilled fans and become huge sensations, both onscreen and off. This book takes a look into their lives, from fle...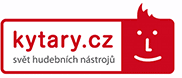 Zpěvník METALLICA – MASTER OF PUPPETS Tato kniha obsahuje skladby z alba Master of Puppets od kapely Metallica. U každého díla je zaznamenán kytarový part v tabulatuře i notách, text a akordové značky. Seznam skladeb: Battery Damage Inc Disposable Heroes Leper Messiah Master Of Puppets Orion The Thing That Should Not Be Welcome Home (Sanitarium)
A blistering courtroom drama featuring THE LINCOLN LAWYER's Mickey Haller from the master of the genre. In tough times, crime is one of the few things that still pays, but even criminals are having to make cut-backs. So for defence lawyer Mickey Haller, most of his new business is not about keeping people out of jail; it's about keeping a roof over their heads as the foreclosure business is booming. Lisa Trammel has been a client of Mickey's for eight months, and so far he's stopped the bank fr...
They say Black Dow's killed more men than winter, and clawed his way to the throne of the North up a hill of skulls. The King of the Union, ever a jealous neighbour, is not about to stand smiling by while he claws his way any higher. The orders have been given and the armies are toiling through the northern mud. Thousands of men are converging on a forgotten ring of stones, on a worthless hill, in an unimportant valley, and they've brought a lot of sharpened metal with them. Bremer dan Gorst, d...