In this, their third book, Mark and Sally Bailey of destination homeware store Baileys Home & Garden turn to the homes of artists, craftspeople and designers and those who collect their work. Living with paintings, sculptures, ceramics and textiles - almost anything crafted by hand - will give your home a distinct personality that is welcome in this age of mass production. Handmade Home shows how living with handcrafted pieces is a joyful experience that awakens the senses and brings sim...
In this digital age of mass reproduction, nothing distinguishes luxury so clearly as the handmade. Here is a privileged glimpse into the best of the fashion workshops: the world of embroiderers, lacemakers, weavers, textile designers, pleaters, featherworkers, floral decoration makers, leatherworkers, jewelry and accessory designers, fanmakers and perfumers. Featured in this book is the work of some of the finest haute couture craft specialists – experts who have perfected their skills o...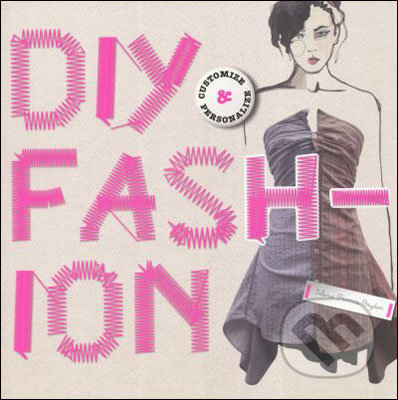 DIY Fashion is a cool, quirky and creative guide to making and customizing your own clothes, bags and accessories. DIY Fashion contains more than 40 thrifty, sustainable and stylish projects, none of which require prior skill or a sewing machine. Why buy mass produced designer labels, when you can create your own unique capsule collection? This book shows you how. As well as fashion you can wear, there are also projects showing how to create jewellery and accessories. From customized hand-me-do...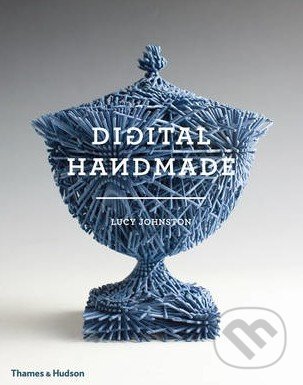 Speed, regulation and mass production defined the first Industrial Revolution, but we have entered a new era. Todays revolution has been driven by digital technologies and tools, giving rise to entirely new working methods, skill sets and consumer products. Spearheading this movement is a new generation of creatives who fuse the precision and flexibility of computing and digital fabrication with the skill and tactility of the master artisan to create unexpected and desirable objects and ...
The first popular book on the science of the individual, in which Todd Rose draws upon the very latest findings in the fields of psychology and sociology to show how, when we focus on individual findings rather than group averages, we are empowered to rethink the world and our place in it. Why don\'t Meyers-Briggs personality tests really work? Why are HR tests for new employees often meaningless? Why doesn\'t BMI - body mass index - correlate to actual health or physical fitness? Individuals b...
Strategies for managing the real Generation Y A new generation of workers is forcing employers to rethink the workplace. Generation Y, or Millennials, bring new ideas, innovation, and energy as they enter the workforce AND their expectations and demands are unique. In Gen Y Now, top team leadership gurus Buddy Hobart and Herb Sendek explore all the myths about this up and coming generation and show you how Millennials can be your most creative, motivated, and loyal employees. This book goes fro...
The second page-turning thriller from the creator of Law & Order starring NYPD Special Agent Jeremy Fisk. Soon after the Mexican presidential election, twenty-three bodies are discovered beheaded on the United States border, each marked with a unique symbol - a carving of a hummingbird. Detective Cecilia Garza of the Mexican intelligence agency recognizes it as the signature of Chuparosa - an assassin feared for his cunning and brutality. The fierce and intense detective has been pursuing the k...
A Prefab is a mass produced house, constructed in a factory and assembled on site in a few days or weeks. Once regarded as a cheap, easy solution for urgent housing problems, the prefab has evolved to become a synonym for ambitious design and sophisticated detailing solutions. The amazing history of prefabricated houses started in England in the 1830\'s with a building kit for emigrants moving to Australia. Even today, prefabricated houses provide a high percentage of living spaces in many coun...
Commandant of Auschwitz - Rudolf Hoess. An extraordinary and unique document: Hoess was in charge of the huge extermination camp in Poland where the Nazis murdered some three million Jews, from the time of its creation (he was responsible for building it) in 1940 until late in 1943, by which time the mass exterminations were half completed. Before this he had worked in other concentration camps, and afterwards he was at the Inspectorate in Berlin. He thus knew more, both at first-hand and as an...