Heroes of might and magic v silver edition
Heroes VI začíná asi 400 let před událostmi Heroes V. Ve vzrušujícím epickém příběhu, kdy se Andělé snaží znovu rozpoutat nedokončenou válku, se střetne celá plejáda hrdinů. Black Hole Entertainment za výrazné podpory Ubisoftu přináší další příběh z legendární série. Došlo k oživení legendárního vůdce archandělů, který byl zabit během války Starších. Pod záminkou přípravy na invazi Démonů chce získat nazpět své síly, zmocnit se Ashanu a vyhladit své dávné protivníky. Tento generál však podcenil...
Více informací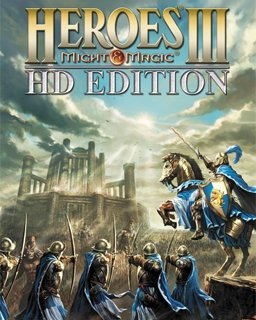 Nejpopulárnější titul ze série Heroes všech dob se vrací v HD! 15 let uplynulo a vy můžete znovu prožít epický příběh královny Catherine Ironfist, která se vydává na cestu za sjednocením její rodné země a dobytím království Erathia. Formujte osudy mocných a magických hrdinů, velících armádám fantastických divokých stvoření ve hře, která je dnes ještě stále milníkem série Might and Magic Heroes. Might and Magic Heroes III je tahová strategie původně vydaná v únoru 1999. Hlavní vlastnosti: Nový H...
COMPLETE EDITION OBSAHUJE: Hru Might & Magic Heroes VII (české titulky) Přídavek Trial By Fire Exkluzivního hrdinu Novú scenario mapu Digitální soundtrack z HOMAM III HD Rozšíření The Lost Tales of Axeoth Hra pro PC Might & Magic Heroes VII CZ (Complete Edition). Vražda císařovny Svaté říše rozpoutala strašlivou válku o n&...