Nůž kapesní RangerGrip 174 ČERVENÝ Kapesní nůž o velikosti 130 mm s pojistkou velké čepele. Počet funkcí 17.
Více informací
# Držák podporuje připojení k sadám Nokia do auta a při umístění telefonu v držáku nabíjí jeho baterii; je vybavený vestavěným anténním vazebním členem, který umožňuje kvalitnější příjem díky připojení k vnější anténě.The Nokia Mobile Holder CR-66 has a stylish design that complements your Nokia E50 phone design. It supports charging of the phone's battery and features an integrated antenna coupler that allows connection to an external antenna. # Kompatibilní telefony: Nokia E50 # Kompatibilita...
Více informací
The Skylite Rapid Floor Bracket enables the system to stand alone (particularly handy for solo shoots). Must be used with a grip head. Note: Skylight Rapid Griphead not included. Product - Height 2 cm Product - Length 94 cm Product - Width 2 cm Weight 0.197 kg Will Fit All Skylites
The new XPRO Monopod OVER is a professional carbon fibre photo monopod made for photographers that require extra height to stand out of the crowd or to master a wide range of shooting angles. If combined with the photo monopod head 234RC with a camera on top it allows to enhance the shooting experience by dramatically increase the framing speed and versatility. It represents the perfect combination of performance and portability allowing to easily carrying it while changing spots on...
The new XPRO Monopod PRIME is a professional photo monopod made to satisfy all photographers that use heavy lenses mainly for sport photography and wildlife. Inheriting the perfect combination of rigidity and safety locking system from the professional tripods range, like collection 190 and collection 055, the Xpro Monopod PRIME represents Manfrotto's state of the art leg supports. It features a smart retractable base that can be un-screwed from the last tube and open it out to greatly in...
The new XPRO Monopod LAND is a brand new professional camera monopod made to satisfy all photographers that need a very portable and high-performing solution to be easily carried out for travelling. The MMXPROA5 it is the most compact Manfrotto monopod of the new range that easily packs inside a backpack or a messenger camera bag. Since portability can't sacrifice performance, the new LAND photo monopod is equipped with Manfrotto state of the art of collection 190 and collection 055 legs that p...
This version of 290 light is a tripod with head for vlogger and mobile journalist that features the new Befree live fluid video head. This video tripod kit combines great performances and innovative design touches with total durability. The new befree live video head provide professional fluidity on pan & tilt ensuring you'll have an intuitive video tripod set that will stand the test of time. A clever compact and lightweight design makes it especially easy to carry. Great user...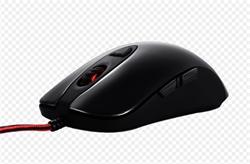 DM1 PRO S IT'S THE UPGRADE YOU HAVE BEEN WAITING FOR... THE LATEST AND GREATEST FROM PIXART - MEET THE 3360! We worked very hard on the DM1 Pro mouse, and now we are very proud to release DM1 Pro S! Our users demanded an upgraded version of our amazingly popular DM1 Pro, and now you can order it. We took everything that was great in DM1 Pro and improved it based on user input. You will love this mouse! Of course, our biggest change is the sensor. We know everyone has been anxiously awaiting a ...