Má dlouhou výdrž Baterie má tak dlouhou výdrž, že při běžném používání vám vydrží až jeden rok Milá a přítulná PLAY Collection myši jsou kompatibilní s operačními systémy Windows®, Mac®, Chrome OS ™ a Linux® Reaguje na vás už z dálky Tato myš může reagovat až z 10 metrové vzdálenosti díky Nano přijímači. Pokud již máte Unifying přijímač, můžete tuto myš s ním spárovat. Výborně se s ní pracuje Jednoduše s ní víte přeletět přes dlouhé texty s použitím komfortního kole...
Více informací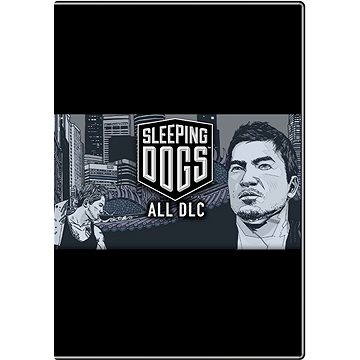 Hra pro PC Sleeping Dogs DLC Collection je balík stahovatelného obsahu, který zahrnuje celkem 25 různých DLC:Sleeping Dogs - Street Racer PackSleeping Dogs - Tactical Soldier PackSleeping Dogs - Triad Enforcer PackSleeping Dogs - Year of the SnakeSleeping Dogs: Deep Undercover PackSleeping Dogs: Drunken Fist PackSleeping Dogs: Gangland Style PackSleeping Dogs: Ghost PigSleeping Dogs: GSP PackSleeping Dogs: Law Enforcer PackSleeping Dogs: Martial Arts PackSleeping Dogs: Monkey King PackS...
This beautiful edition of the children's classic Pippi Longstocking is illustrated throughout with wonderful collage pictures from the award-winning Lauren Child. The contemporary design, imaginative layout of the text, and stunning illustrations from Lauren Child all add up to a perfect gift purchase. When the book published in hardback, it gathered many wonderful reviews, including this one from Books for Keeps: 'Lauren Child is the perfect choice to illustrate this handsome, large format edi...
Pippi Longstocking is one of the most popular children's characters of all time and is still much loved by millions of children today. This collection of Pippi stories will introduce her adventurous spirit to a whole new generation of readers. Pippi Longstocking is nine years old and lives all by herself with a horse, a monkey, a suitcase full of gold, and no grown-ups to tell her what to do. She's wild and funny and her crazy ideas are always getting her into trouble! In this single-volume edi...