Dámský celoodpružený rám Ghost Miss ASX se zdvihem 130 mm. Materiál: Miss ASX 650B DB Pouze na kotoučové brzdy Pro Tapered hlavové složení Průměr sedlovky 31,6 mm Cena bez tlumiče
Více informací
Dámský celoodpružený scandiový rám Ghost Miss RT 5100 se zdvihem 100 mm. Materiál: Miss RT Actinum DB Pouze na kotoučové brzdy Pro Tapered hlavové složení Průměr sedlovky 31,6 mm Cena bez tlumiče
Více informací
How do you find a missing actress in a city where everyone\'s playing a role? A mystery, a love-story and a darkly beguiling tale of secrets and reinvention set in 1960s London. \'Fabulous!\' Helen Simonson, author of Major Pettigrew\'s Last Stand Soho, 1965. In a tiny two-bed flat above a Turkish cafe on Neal Street lives Anna Treadway, a young dresser at the Galaxy Theatre. When the American actress Iolanthe Green disappears after an evening\'s performance at the Galaxy, the newspapers...
Skladby: LP1 A1. All or Nothing At All A2. Peel Me a Grape A3. I Don't Know Enough About You B1. I Miss You So B2. They Can't Take That Away From Me B3. Lost Mind LP2 C1. I Don't Stand a Ghost of a Chance With You C2. You're Getting To Be a Habit With Me C3. Gentle Rain D1. How Deep is the Ocean (How High is the Sky) D2. My Love is D3. Garden In the Rain
Skladby: 1.All Or Nothing Of All 2.Peel Me A Grape 3.I Don't Know Enought About You 4.I Miss You So 5.They Can't Take That Away From Me 6.Lost Mind 7.I Don't Stand A Ghost Of A Change With You 8.You're Gertting To Be A Habit With Me 9.Gentle Rain 10.How Deep Is The Ocean (How High Is The Sky) 11.My Love Is 12.Garden In The Rain 13.That Old Feeling
Tracklist1 I Walk the Line2 I Still Miss Someone3 The Legend of John Henry\'s Hammer4 Don\'t Take Your Guns to Town5 In the Jailhouse Now6 Ring of Fire7 Understand Your Man8 The Ballad of Ira Hayes9 Folsom Prison Blues10 Daddy Sang Bass11 A Boy Named Sue12 Sunday Morning Coming Down13 Flesh and Blood14 Man in Black
Skladby: CD 1 1. Hey Porter 2. Cry, Cry, Cry 3. I Walk The Line 4. Get Rhythm 5. There You Go 6. Ballad Of A Teenage Queen 7. Big River 8. Guess Things Happen That Way 9. All Over Again 10. Don´t Take Your Guns To Town 11. Five Feet High And Rising 12. The Rebel - Johnny Yuma 13. Tennessee Flat-Top Box 14. Still Miss Someone 15. Ring Of Fire 16. The Ballad Of Ira Hayes 17. Orange Blossom Special 18. Were You There (When Crucifield My Lord) (With The Carter Family)...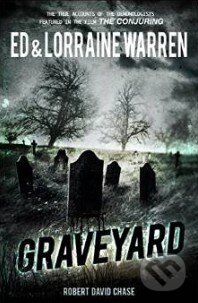 Ghosts are always hungry, someone once said and no one knows how ravenous they really are more than Ed & Lorraine Warren, the world\'s most renowned paranormal investigators. For decades, Ed and Lorraine Warren hunted down the truth behind the most terrifying supernatural occurrences across the nation and brought back astonishing evidence of their encounters with the unquiet dead. From the notorious house immortalized in The Amityville Horror to the bone-chilling events that inspired the...
Legendární americká skupina Blondie v čele s ikonou Debbie Harry vydává desáté studiové album Ghost of Download. Tento rok kapela také slaví výročí čtyřicet let na hudební scéně a právě proto vychází album v edici spolu s Greatest Hits. Kapela rekapituluje a zároveň se těší na budoucnost... Track list: CD 1 GREATEST HITS 1. Heart of Glass 2. Dreaming 3. The Tide is High 4. Maria 5. Sunday Girl 6. Hanging on the Telephone 7. Ra...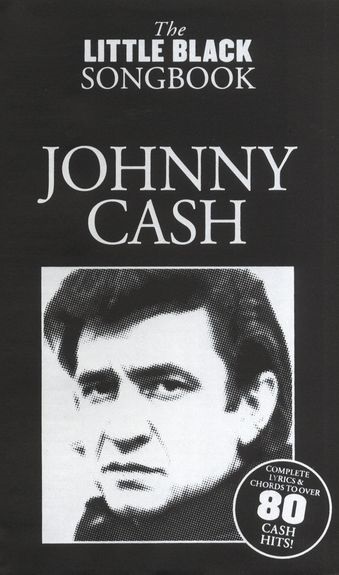 Noty pro kytaru THE LITTLE BLACK BOOK: JOHNNY CASH Knihy z edice The Little Black Book jsou zpěvníky, které obsahují text a akordové značky, a nejvíc je tak ocení kytaristé. Tento díl je věnován skladbám Johnnyho Cashe. Seznam skladeb: (Ghost) Riders In The Sky (There'll Be) Peace In The Valley (For Me) 25 Minutes To Go A Boy Named Sue A Singer Of Songs A Thing Called Love All Over Again Ballad Of A Teenage Queen ...
Tracklist CD 2.1. Hey Porter2. Cry, Cry, Cry3. I Walk The Line4. Get Rhythm5. There You Go6. Ballad Of A Teenage Queen7. Big River8. Guess Things Happen That Way9. All Over Again10. Don\'t Take Your Guns To Town11. Five Feet High And Rising12. The Rebel - Johnny Yuma13. Tennessee Flat-Top Box14. I Still Miss So...
Kompilace známých písní z osmdesátých let nabízí osmde-sátku hitů v podání nejrůznějších interpretů reprezentujících kultivovanou pop-music. CD 1 1. A-ha - The Sun Always Shines On Tv [5:07] 2. New Order - Blue Monday '88 [3:48] 3. Communards With Sarah Jane Morris - Don't Leave Me This Way (With Sarah Jane Morris) [4:48] 4. Frankie Goes To Hollywood - Relax [3:55] 5. Spandau Ballet - Gold [3:51] 6. Dexy's Midnight Runners - Geno [3:26] 7. The Proclaimers - I'm Gonn...