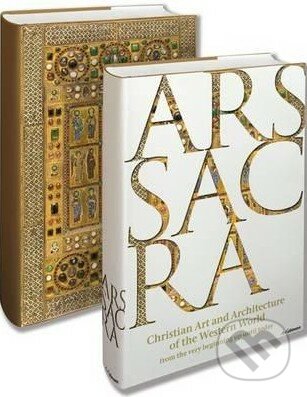 Ars Sacra is an unique tribute to 2000 years of Christian art, architecture and spirituality. This glorious tome takes the reader on a tour through seventeen centuries of sacral art, architecture, and culture, from the late antiquity to the middle ages, renaissance, baroque, art nouveau to works by contemporary artists such as Marc Chagall and Gerhard Richter.
For over four decades, Anton Corbijn, Dutch photographer and the director of award-winning feature films (Control, 2007; The American, 2010; A Most Wanted Man, 2014) and near 100 music videos, has been making portraits of artists and celebrities such as Robert de Niro, Nelson Mandela, Gerhard Richter, David Bowie, William Burroughs, Kurt Cobain, Lucian Freud, Clint Eastwood, Kate Moss, Miles Davis, Allen Ginsberg, Bruce Springsteen, Ai Weiwei, and Patti Smith. His collaboration with some...
From world-renowned curator Hans Ulrich Obrist, Lives of the Artists, Lives of the Architects offers a unique opportunity to learn about the lives and creativity of the world\'s leading artists Hans Ulrich Obrist has been conducting ongoing conversations with the world\'s greatest living artists since he began in Switzerland, aged 19, with Fischli and Weiss. Here he chooses nineteen of the greatest figures and presents their conversations, offering the reader intimacy with the artists an...
At the end of history, at the close of the story of the West that conservative visionaries have been promising, we must publish all the things we have dreamed of even if it might face universal rejection. The people who will be going through the ruins of our civilization should know what we were thinking about, what shaped our opinions and determined our actions – just as we know that ancient Greece was more than a rhetorical exercise and an oasis of puritan civic democracy. This book is being ...
Titul je viazaný na špeciálnu objednávku, ktorú nie je možné vrátiť (platia Všeobecné obchodné podmienky)! The definitive monograph of Oehlen\'s work to date Limited to 1,000 numbered copies, each signed by Albert Oehlen. Often wryly funny and just as smart, Albert Oehlen's paintings play the medium for all it\'s worth—and t...
Podobné fráze: