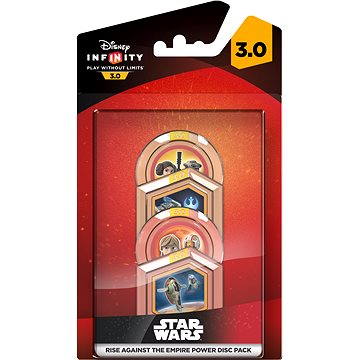 Herní figurky mince do hry Disney Infinity Ponořte se do úžasného světa Disney Infinity 3.0! Vydejte se do magického příběhu. Objevte herní svět, který vám dodává nekonečné možnosti tvořit příběhy a akční dobrodružství pomocí nových hrdinů, postav a jejich schopností. Průnik oblíbených světů Disneyho hrdinů přináší ty nejzvláštnější, ale i ty nejzajímavější kombi...
Po bitvě u Hattínu roku 1187 dobyl muslimský sultán Saladin Jeruzalém a rozvrátil většinu křižáckého panství v Palestině. V odpověď na tuto katastrofu vyhlásil papež 3. křížovou výpravu. Mnoho velmožů se vydalo do Zámoří, mezi jinými i francouzský král Filip II. August. Ale jen jediný muž byl ochotn&...
From the Statue of Liberty to Yankee Stadium, Jennie Maizels takes you on a spectacular three-dimensional journey around New York City. Climb to the top of the Empire State Building, be amazed by the collection at the Met and take a horse-drawn carriage around Central Park. With incredible interactive pop-ups, flaps and tabs to lift, this is your chance to see New York in all its glory. Full of fun and facts, this is a delight for all - whether introducing this great city to novices or revealin...
100 Facts Ancient Rome includes key topics about ancient Rome in easily-digestible, numbered facts. Every page features amazing illustrations and photographs that clarify difficult points for children aged 7+ years. Topics covered in 100 Facts Ancient Rome: • Famous rulers, such as Julius Caesar, and their reigns. • The great Roman Empire and its trade around the world. • Society, education, law and daily family life. 'I don't believe it' fascinating facts: • The Romans invented Valentine's Day...
With fascinating information and detailed illustrations covering ancient Egypt, ancient Greece and ancient Rome, this history encyclopedia for kids aged 7+ will amaze and astound! In Children's Encyclopedia History, young learners will discover why the river Nile was so important, what life was like in the hub of the great Roman Empire and what makes a excellent gladiator through five main topics: Ancient Egypt, Mummies, Ancient Greece, Ancient Rome and Gladiators. Written and checked by expert...