Emily is not your average thirteen year-old girl. She wears the same black dress every day. She loves maths and science. Her best friends are four black cats and she\'s into old rock and punk music. Emily is anything but typical and so is this exciting new series of novels about her life. In her second adventure, Emily accidentally duplicates herself! Chronicled in her quirky diary entries and trademark black and red artwork, events quickly turn sinister. Is each copy of Emily perfect, or is e...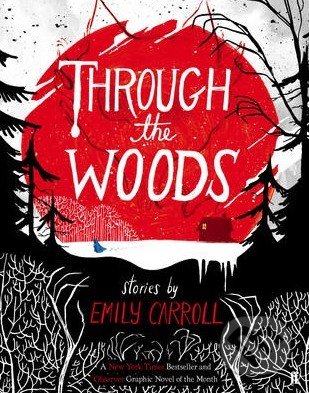 It came from the woods. Most strange things do.\' Five mysterious, spine-tingling stories follow journeys into (and out of?) the eerie abyss. These chilling tales spring from the macabre imagination of acclaimed and award-winning comic creator Emily Carroll. Come take a walk in the woods and see what awaits you there.
Part of a special set of 10 hardcover classics, designed by Coralie Bickford-Smith, that innovatively use foil and a special new binding material to create a highly collectible set. In a house haunted by memories, the past is everywhere ... As darkness falls, a man caught in a snowstorm is forced to shelter at the strange, grim house Wuthering Heights. It is a place he will never forget. There he will come to learn the story of Cathy: how she was forced to choose between her well-meaning...