Dell dual stud wall mount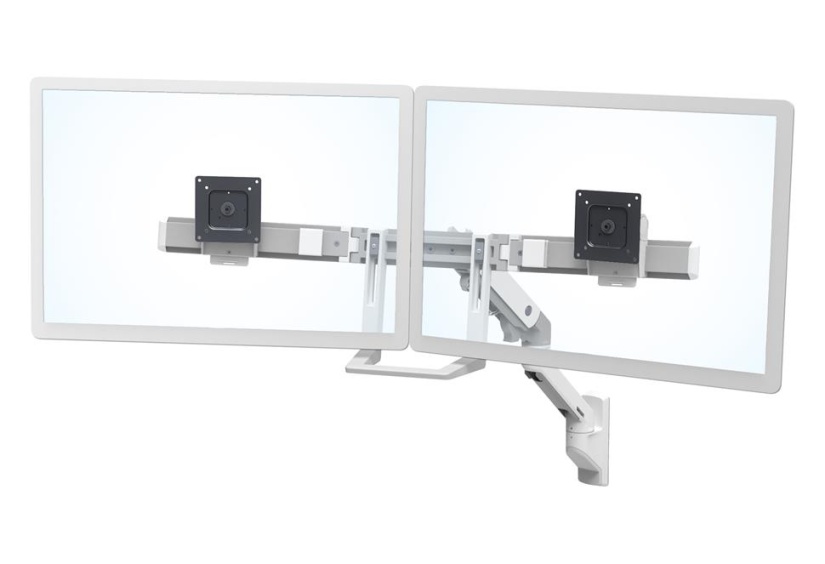 ERGOTRON HX Wall Dual Monitor Arm, nástěnné rameno pro 2 monitory až 32", bílé he HX Dual Monitor Arm is the perfect accessory to add flexibility and superior ergonomics to your monitor or TV. The sleek new design combined with dual hinge bow works with two 32" monitors and includes a handle for easy positioning. Extension/retraction motion and integrated height adjustment capability promote user comfort. Product Benefits Increases viewing comfort: Helps reduce eye, back and neck strain The ...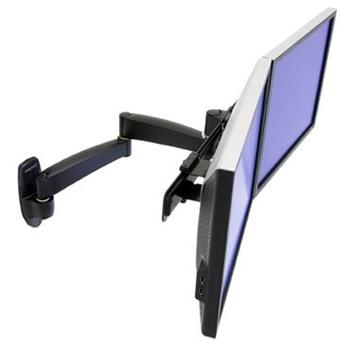 ERGOTRON 200 Series Dual Monitor Arm, nástěnný držák pro 2 LCD,max 22", černý Position two LCDs at the point of need, then push them back out of the way when not in use Touch-screen stability Cable management system routes and conceals cables under the arm Accommodates various display sizes; slide screens into place to align edges Rugged steel construction Extends out 23" (58 cm) or folds back to 5.7" (14.5 cm) from wall in storage position Rotate screens to view in either landscape or p...