Obadiah Demurral is a sorcerer who is seeking to control the highest power in the universe. He will stop at nothing. The only people in his way are Raphael, Kate, Thomas - and the mysterious Jacob Crane. Their tortured struggles lead them to a dramatic climax in the gothic church of St Mary\'s.
Shorlisted for The CILIP Carnegie Medal 2015. When her mother dies from a snake bite, Comity Pinny's life in the middle of the Australian outback changes for ever. Her father, Herbert, retreats into his work transmitting telegrams, abandoning Comity when she needs him most. Comity turns to Fred, the young Aboriginal yard boy and he becomes her only friend. But then a new assistant arrives who delights in playing cruel games. Soon Comity struggles to hold things together as events begin to spira...
For successful African-American businesswoman Zoe Reynard, finding the pleasure she wants, the way she wants it, is not worth the risk of losing everything she has: marriage to the man she has loved since childhood, a thriving company, three wonderful children. But Zoe feels helpless in the grip of an overpowering addiction...to sex. Finding a compassionate woman therapist to help her, Zoe finally summons the courage to tell her torrid story, a tale of guilt and desire as shocking as it ...
The tremendous climax of the Bartimaeus sequence. Three years on from the events in The Golem\'s Eye, the magicians\' rule in London is teetering on a knife-edge, with strikes, riots and general unrest. The Prime Minister is largely controlled by two advisers, one of whom is 17-year-old Nathaniel. Meanwhile, living under a false identity, Kitty has been researching djinn; she has come to believe that the only way to destroy the magicians is with an alliance of some kind between djinn and...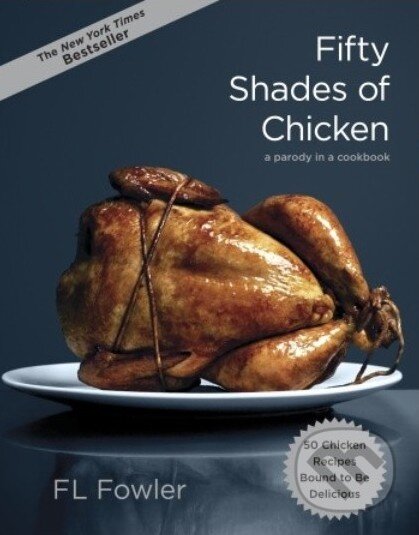 Dripping Thighs, Sticky Chicken Fingers, Vanilla Chicken, Chicken with a Lardon, Bacon-Bound Wings, Spatchcock Chicken, Learning-to-Truss-You Chicken, Holy Hell Wings, Mustard-Spanked Chicken, and more, more, more! Fifty chicken recipes, each more seductive than the last, in a book that makes every dinner a turn-on. I want you to see this. Then you'll know everything. It's a cookbook, he says and opens to some recipes, with color photos. I want to prepare you, very much. T...
*** Winner: Best Fiction Book in the Goodreads Choice Awards 2016 *** Despite their differences, Erika and Clementine have been best friends since they were children. So when Erika needs help, Clementine should be the obvious person to turn to. Or so you'd think. For Clementine, as a mother of a two desperately trying to practise for the audition of a lifetime, the last thing she needs is Erika asking for something, again. But the barbecue should be the perfect way to forget their problems...