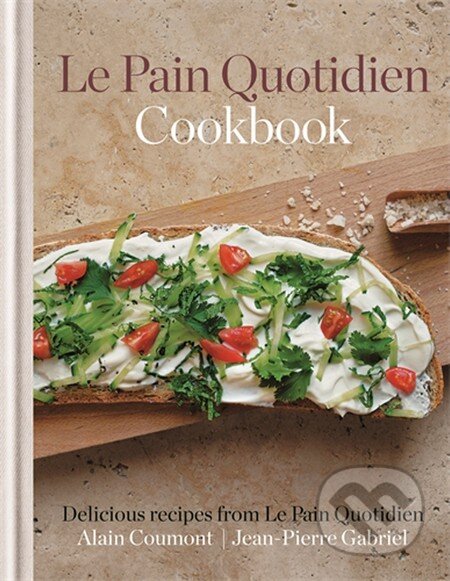 Full of favorite recipes from the Le Pain Quotidien kitchens, this book is a little slice of \'our daily bread\' that you can enjoy at home. Le Pain Quotidien Cookbook presents over 100 recipes for simple, elegant and healthy fare - handmade bread, breakfast, tartines, soup, salads, sharing dishes and desserts. Le Pain Quotidien is best known for its organic bread and its signature tartines but it\'s also about sharing great food made with love at any time of the day. With everything fro...
Mexico: The Cookbook is the definitive bible of Mexican home cooking and features more than 650 authentic recipes that can be easily recreated at home. With a culinary history dating back 9,000 years, Mexican food draws influences from Aztec and Mayan Indians and is renowned for its use of fresh aromatic ingredients, colorful presentations and bold food combinations. From tamales, fajitas, and moles to cactus salad, blue crab soup, and melon seed juice, the recipes are a celebrati...
Now in paperback: this is the go-to book for all things raw, with over 200 recipes and tips for newbies and seasoned raw foodists alike. Want to go raw, but not sure how to start? Ani gives you easy transitional recipes. Think you need multiple expensive tools for gourmet dishes? Ani shows you how to whip up fast and fresh recipes using what you\'ve already got in your kitchen. Looking for innovative meals that are healthy and delicious? Ani offers everything from classic comfort foods like na...
For thousands of years, people have been making naturally fermented vegetables, fruits, dairy products and ales. Japanese cuisine features fermented pickles, miso and tempeh, which are both made using fermented soy beans. In South Korea, live cultured cabbage, or kimchi, is a culinary mainstay and is spreading far and wide. Sourdough bread, made from naturally fermented dough is now coveted across the world.These fermented foods contain friendly bacteria that help to maintain a healthy d...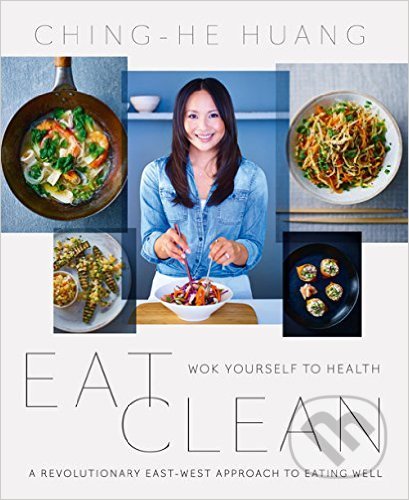 Ching-He Huang\'s promise is simple: with just a wok, a knife and a chopping board, you can revolutionise your diet and feel fantastic. Renowned TV chef and cookery writer Ching transformed her health when she began eating clean - cutting out over-processed, high-sugar foods and embracing natural produce, cooked simply. Featuring fresh, vibrant flavours that make you feel bright, healthy and energised, Ching\'s new book Eat Clean shows that by choosing the right foods and adopting easy-to-follo...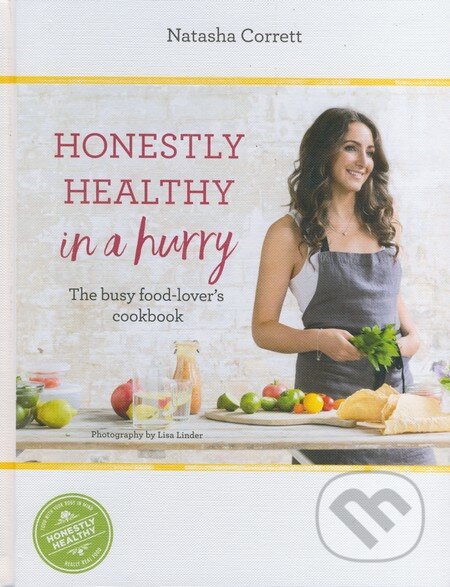 The must-have vegetarian cookbook for easy healthy recipes to cook at home. Gourmet vegetarian chef Natasha Corrett will inspire you to ditch the processed, sugar-laden foods we resort to when we\'re busy, reduce food waste and actually save money. With a focus on cooking from scratch, Honestly Healthy in a Hurry contains super speedy suppers that you can make in no time; dishes that are quick to prepare and can be left in the oven while you get on with other things; and cook ahead ingre...
In Everyday Seafood, top chef Nathan Outlaw offers brand-new recipes for all kinds of fish and shellfish. Good-quality fresh seafood is now within the reach of most people - both economically and in terms of easy availability. Plus it\'s incredibly healthy and fast to cook.Nathan\'s recipes range from soups and big bowlfuls (Prawn noodle soup, Monkfish, bean and bacon stew), through seafood salads like Cold dressed lobster salad with verjus, oven-baked fish dishes including Crab a...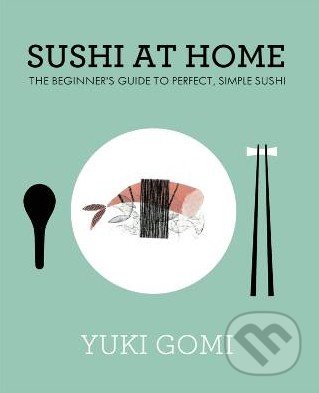 Yuki Gomi\'s Sushi at Home is a beautifully designed cookbook that will show, for the first time, how easy it is to make sushi at home. Do you love buying sushi for lunch, enjoy eating at Japanese restaurants for dinner, but think sushi is too difficult to make at home? Well, think again! In Sushi at Home, Japanese chef and sushi teacher Yuki Gomi shows you just how easy - and inexpensive - making delicious and beautiful looking sushi can be. Learn: - Everything you...
Toast The Cookbook - Raquel Pelzel. Easy enough for breakfast, yet suitable for brunch, lunch, dinner and even dessert, the possibilities of heaping beautiful seasonal ingredients on bread are limitless. Toast guides home chefs as they explore cuisine's ultimate creative canvas. Organized by season, Toast features 50 recipes from savory to sweet that unleash the power of fresh ingredients and simple techniques guaranteed to impress and satisfy any kitchen audience on any occasion. Award-wi...
A recipe collection and how-to guide for preparing base ingredients that can be used to make simple, weeknight meals, while also teaching skills like building and cooking over a fire, and preserving meat and produce, written by a sustainable food expert and founder of Belcampo Meat Co. Anya Fernald's approach to cooking is anything but timid; rich sauces, meaty ragus, perfectly charred vegetables. And her execution is unfussy, with the singular goal of making delicious, exuberantly flavo...
Give The Book of YOU one minute of your time each day and achieve a happier, healthier, more fulfilled life. Change can be hard and rarely happens overnight. The aim of this book is to empower you to make change happen. The Book of YOU contains 365 micro-actions, one for each day of the year, grouped under four areas - Food, Mind, Move and Love, for example: LOVE: Smile at a Stranger: Has someone ever suddenly smiled at you on a busy street? Remember the feeling after the initial ...
Podobné fráze: