The Happy Prince is the unforgettable story of the touching friendship between the golden statue of the Happy Prince and a little swallow. The enchanted garden of The Selfish Giant is the perfect place for children to play, until the Giant decides to keep it all for himself!
Catherine Sloper, an insignificant, plain girl, will one day inherit a substantial fortune from her father. When her overwhelming passion for a handsome fortune hunter transforms her dull existence, Catherine's distinguished father, her interfering aunt and her selfish lover all play with her feelings to satisfy their own needs, and succeed in breaking her heart.
Anotace: Výběr z děl klasické anglické literatury 19. a 20. století je určen pro studenty angličtiny, kteří si chtějí zlepšit své jazykové dovednosti prostřednictvím četby. Knihy obsahují informace o autorovi, přehled jeho díla a doplňkové činnosti. Součástí knih je dramatizace díla na CD. - sbírka šesti příběhů O. Wilde Popis: Art contrasted with Nature, and outer ugliness with inner beauty, are just two of the themes featured in this collection of 6 tales, including The Canterville Ghost, The...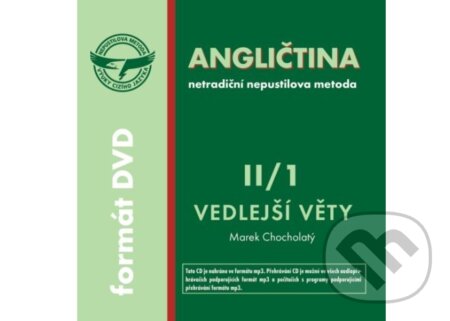 Nahrávka obsahuje drilová cvičení k dílu Angličtina II/1 a četbu pohádky THE SELFISH GIANT. (cca 8 hodin poslechu) Přehrávání CD je možné ve všech audiopřehrávačích podporujících formát MP3 a v počítačích s programy podporujícími přehrávání formátu MP3.
Anotace: MORE! je nový čtyřdílný kurz pro 2.stupeň základních škol. Každá úroveň učebnice je určena na 80-90 hodin výuky. Řada je vytvořena dle požadavků SERR pro jazyky a odpovídá požadavkům RVP. - praktická cvičení, 1. díl Popis: A bright new four-level lower-secondary course from the English in Mind author team. With dedicated reading, culture, grammar, vocabulary, skills and cross-curricular learning sections, plus a wide range of flexible components, you really do get more with MORE! Each ...
Podobné fráze: