Specifikace položky EXPERIENCE   * Interpret: Prodigy     * Nosič: 2LP 
Více informací
Specifikace položky The Fat of the Land   * Interpret: Prodigy * Vydavatel: Mute     * V prodeji od: 1997  * Stav: nové  * Typ média: LP  * Label: XL Recordings      * Nosič: LP 
Více informací
; 6.album (2015); Keith Flint - vocals; Liam Howlett - programming, keyboards, synthesizers, turntables, production; Maxim Reality - vocals; ; 1. The Day is My Enemy; 2. Nasty; 3. Rebel Radio; 4. Ibiza (featuring Sleaford Mods); 5. Destroy; 6.
Tracklist: 1. The Day is My Enemy 2. Nasty 3. Rebel Radio 4. Ibiza (featuring Sleaford Mods) 5. Destroy 6. Wild Frontier 7. Rok-Weiler 8. Beyond the Deathray 9. Rhythm Bomb (featuring Flux Pavilion) 10. Roadblox 11. Get Your Fight On 12. Medicine 13. Invisible Sun 14. Wall of Death
Skupina Coldplay vydává koncertní film a živé album z aktuálního turné. Záznam s názvem "Live 2012" vychází ve formátech DVD/CD, Blu-Ray i digitálně... S aktuálním programem Mylo Xyloto Tour se Coldplay před několika týdny představili také v Čechách. Koncert, který vidělo na pětatřicet tisíc diváků, měl naprosto jedinečnou atmosféru. Byl velkolepou podívanou plnou barev, světel a pyrotechnických efektů, na jakou se dlouho nezapomíná. Živý záznam tak jistě ocení nejen přímí účastníci koncertu...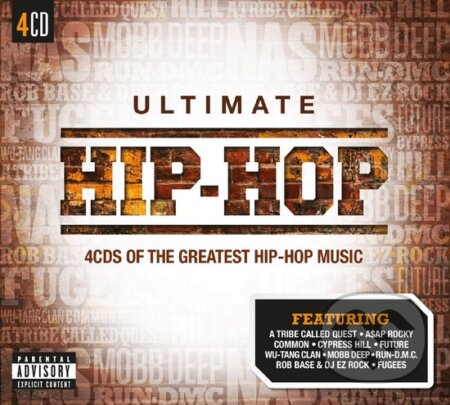 Tracklist CD 1.1 Cypress Hill - Insane In the Brain2 A Tribe Called Quest - Can I Kick It?3 The Fugees - Fu-Gee-La4 M.O.P. - Ante Up (Robbin Hoodz Theory)5 Wu-Tang Clan - Gravel Pit6 Run-Dmc - It\'s Like That7 Outkast - Ms. Jackson8 Nas - the Message9 Common - I Used To Love H.E.R.10 Clipse - Grindin\'11 Dead Prez - Hip Hop12 Mo...