Placebo jak je neznáte v "MTV Unplugged". Dnes již ikonický formát "MTV Unplugged proslavili například Nirvana či Pearl Jam. Track list: 01 Jackie 02 For What It's Worth 03 36 Degrees 04 Because I Want You 05 Every You Every Me (feat. Majke Voss Romme aka Broken Twin) 06 Song To Say Goodbye 07 Meds 08 Protect Me From What I Want (feat. Joan As Police Woman) 09 Loud Like Love 10 Too Many Friends 11 Post Blue 12 Slave To The Wage 13 Without You I'm Nothing 14 Hol...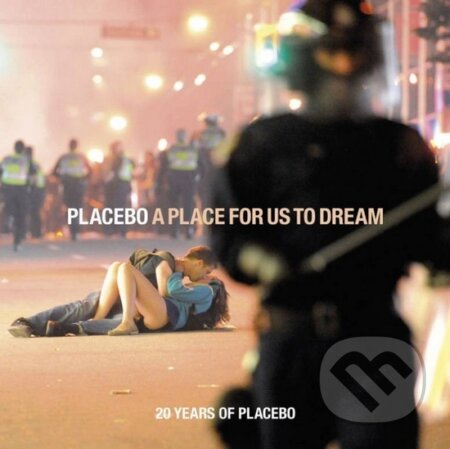 Tracklist CD 1.01. Pure Morning (Radio Edit)02. Jesus' Son (Radio Edit)03. Come Home04. Every You Every Me (Single Version)05. Too Many Friends06. Nancy Boy (Radio Edit)07. 36 Degrees (Version 2016)08. Taste In Men (Radio Edit)09. The Bitter End10. Without You I\'m Nothing (feat. David Bowie)11. English Summer Rain (Single Verison)
Placebo oslaví dvacet úspěšných let kompilací a výjimečným EP! Placebo patří bez nadsázky k nejúspěšnějším britským rockovým kapelám posledních dvou dekád. Trio funguje již více než dvacet let a doposud prodalo přes dvanáct miliónů svých nahrávek. První album kapely vyšlo v roce 1996, proto nastal rozhodně ten správný čas, aby se Placebo poohlédli zpět a zrekapitulovali své dosavadní úspěchy. Retrospektivní kompilace úspěchů Briana Molka a jeho kolegů vyjde 7. ...
Podobné fráze na Nejrychlejší.cz: