Specifikace položky BAT OUT OF HELL II: BACK ..   * Vydavatel: EMI Music * Interpret: Meat Loaf     * Typ média: CD       * Nosič: CD  * Vydáno: 1  října  1993 Obsah titulu BAT OUT OF HELL II: BACK .. CD 1 * 01.   I'D DO ANYTHING FOR LOVE (BUT I WON'T DO: * 02.   LIFE IS A LEMON & I WANT MY MONEY BACK: * 03.   ROCK & ROLL DREAMS COME THROUGH: * 04.   IT JUST WON'T QUIT: * 05.   OUT OF THE FRYING PAN (AND INTO THE...
Více informací
V roce 2006vydal Meat Loaf třetí díl své ságy "Bat Out Of Hell" s podtitulem "The Monster Is Loose", které poté samozřejmě představil i na světovém turné. Na zastávce v kanadském Ontáriu se pořídil záznam celé show, který již vyšel na DVD pod názvem "3 Bats Live". Nyní vychází i audio záznam na CD. Track list: 1. All Revved Up With No Place To Go 2. Paradise By The Dashboard Light 3. I'd Do Anything For Love (But I Won't Do That) 4. Rock And Roll Dreams Come Th...
Tracklist CD 1.1 Sweet - Blockbuster2 Electric Light Orchestra - Mr. Blue Sky3 Billy Joel - My Life4 Billy Ocean - Love Really Hurts Without You5 Baccara - Yes Sir I Can Boogie6 Jacksons, the - Blame It On the Boogie7 Odyssey - Native New Yorker8 Christie - Yellow River9 Dolly Parton - Jolene10 Tammy Wynette - Stand By Your Man11 Elvis P...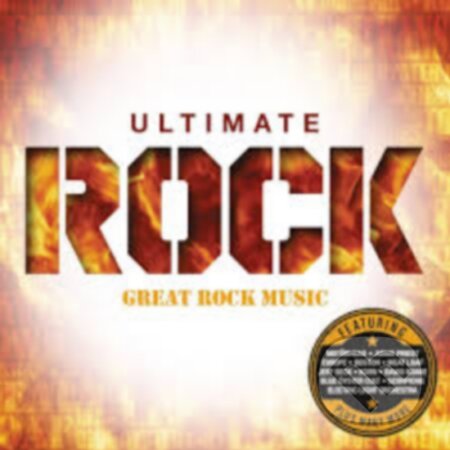 Tracklist CD 1.1 Alice Cooper - Poison2 Judas Priest - Living After Midnight3 Argent - God Gave Rock and Roll To You4 Survivor - Burning Heart5 Boston - More Than a Feeling6 Ram Jam - Black Betty7 Blue Oyster Cult - (Don\'t Fear) the Reaper8 Kansas - Carry On Wayward Son9 The Hooters - Satellite10 Toto - Hold the Line11 Europe - the Fina...