Seznam skladeb:Go To Church, 233A Bird In The Hand, 233Ghetto Vet, 233Greed, 233Supreme Hustle, 233It Was A Good Day, 233Spittin'' Pollaseeds, 233Rollin'' Wit The Lench Mob, 233The Wrong Nigga To Fuck Wit, 233When Will They Shoot?,
; 6.album (2015); ; 1. Intro ; 2. On Me Ft. Kendrick Lamar ; 3. Step Up Ft. Dej Loaf & Sha Sha; 4. Don't Trip Ft. Ice Cube,Dr.Dre& Will.I.Am ; 5. Standing On Ferraris Ft. Diddy; 6. Dollar And A Dream Ft. Ab Soul ; 7. Made In America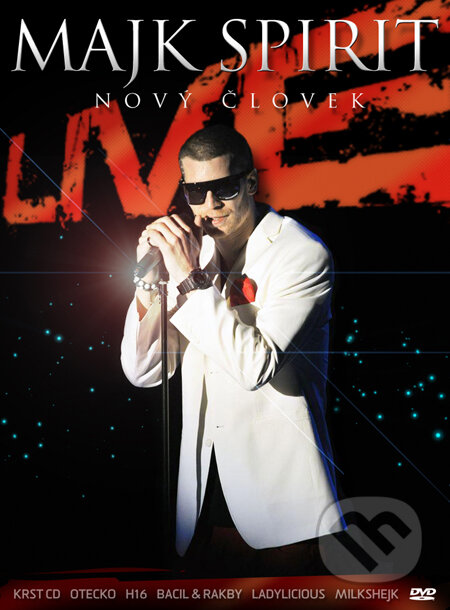 Neprehliadnuteľný zjav na slovenskej hudobnej scéne a dlhoročný člen formácie H16 vydal svoj prvý sólový album a krátko na to sa stal OBJAVOM ROKA (Slávik 2011). Zároveň v ankete získal aj ocenenie VIDEOKLIP ROKA. Ďalší počin Majka Spirita nenechal na seba dlho čakať a už v apríli t.r. sa môžeme tešiť na jeho DVD NOVÝ ČLOVEK – záznam z live koncertu, na ktorom raper odohral všetkých 19 skladieb zo spomínaného sólového albumu. Špeciálnym hosťom večera bola skupina Milkshejk Sama Tomečk...