George Ezra, celým jménem George Ezra Barnett, je britský zpěvák a skladatel z Hertfordu. V roce 2011 se přestěhoval do Bristolu a o dva roky později vydal své debutové EP "Did You Hear The Rain?" Letos v březnu následovalo druhé EP "Cassy O'". V létě roku 2013 si zahrál na festivalu v Glastonbury na BBC Introducing Stage, kde si získal početný zástup nadšených fanoušků. BBC Radio 1 pravidelně hrálo jeho skladby "Did You Hear the Rain?" a "Budapest". MTV ho zařadila do svého pořadu "B...
Reedice debutového alba !!! "Talking Dreams" - debutové album vyšlo původně už v roce 2013, zájem o něj raketově vzrostl až na podzim 2014, kdy se kapela prosadila se singlem Cool Kids. Nyní je k dispozici reedice obohacená o nové skladby. Singl Cool Kids oficiálně vyšel už loni, ale skupina s ním výrazněji prorazila až letos. V minulém týdnu byla píseň celosvětově jednou z nejstahovanějších z katalogu Warner Music. Události okolo kapely akcelerovala televize MTV, když j...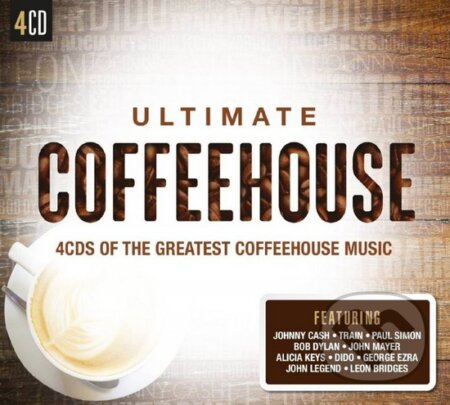 Tracklist CD 1.Alicia Keys - You Don\'t Know My NameGeorge Ezra - Listen To The ManLeon Bridges - Smooth Sailin\'Mark Ronson Feat. Amy Winehouse - ValerieRaphael Saadiq - Sure Hope You Mean ItToploader - Dancing In The MoonlightWalk Off The Earth - Somebody That I Used To KnowTom Odell - Long Way DownShe & Him - God Only KnowsBilly Paul - Me And ...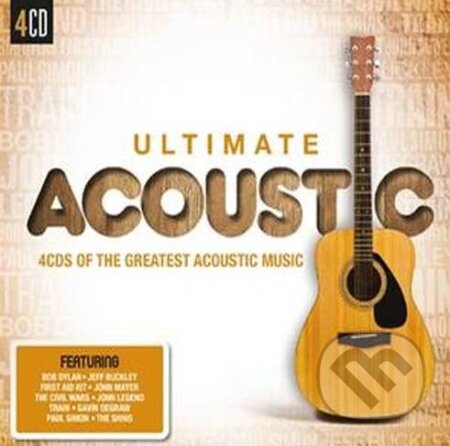 Tracklist CD 1.1. Magnetised - Tom Odell2. All of Me - John Legend3. Perfect - One Direction4. Cartwheels - Ward Thomas5. Budapest - George Ezra6. Black Magic - Little Mix7. Shut Up and Dance - Walk the Moon8. Fight Song - Rachel Platten9. Jealous - Labrinth10. Fallin\' - Alicia Keys11. The Sound of Silence - Simon & Garfunkel12...
Tracklist CD 1.1. Budapest - George Ezra2. My Silver Lining - First Aid Kit3. Like an Arrow - Lucy Rose4. XO - John Mayer5. Say Something - A Great Big World6. Another Love - Tom Odell7. The One - Kodaline8. All of Me - John Legend9. Empire State of Mind, Pt. II (Broken Down) - Alicia Keys10. Beautiful - Christina Aguilera11. Gone Till N...
Podobné fráze na Nejrychlejší.cz: