; ; ; Seznam skladeb:; CD 1; Billie Jean - Jako ; Holiday Rap - DJ Sven, MC Miker G ; Let's Dance - Stylish ; Another One Bites the Dust - Bryan Marx; Sweet Dreams (Are Made of This) - Mix Box ;
; ; ; Seznam skladeb:; CD 1; Billie Jean - Jako ; Holiday Rap - DJ Sven, MC Miker G ; Let's Dance - Stylish ; Another One Bites the Dust - Bryan Marx; Sweet Dreams (Are Made of This) - Mix Box ; Alive & Kicking - Jimmy Augen ; You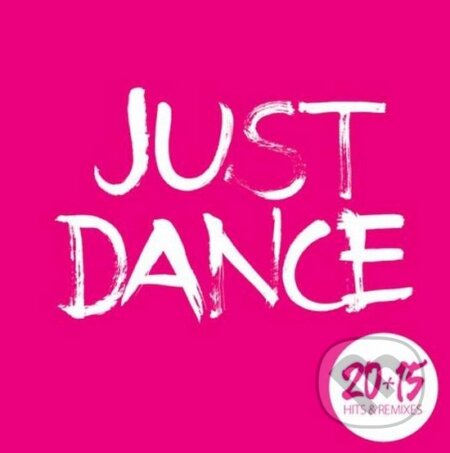 Tracklist CD 1.ROBIN SCHULZ ft. Francesco YatesAVICIIMARTIN SOLVEIG ft. Sam WhiteAXWELL /\\ INGROSSOLOST FREQUENCIES ft. Janieck DevyALESSO ft. SirenaTIËSTO, KSHMR ft. VassyZEDD ft. Jon BellionFELIX JAEHN ft. PolinaDUKE DUMONTPAUL KALKBRENNERSAM FELDT ft. Kimberly AnnePHILIP GEORGEOMIGALANTISL...
Tracklist CD 1.01. ROBIN SCHULZ & J.U.D.G.E - Show Me Love02. JUSTIN BIEBER – Love Yourself03. OMI – Hula Hoop04. SAM SMITH - Writing´s On The Wall05. ADAM LAMBERT - Ghost Town06. MAJOR LAZER ft. Ellie Goulding & Tarrus Riley - Powerful07. JOHN NEWMAN ft. Charlie Wilson – Tiring Game08. MARLON ROUDETTE – Everybody Feeling Something09. DUKE DUMONT – Ocean ...
Tracklist CD 1.ROBIN SCHULZ ft. Francesco Yates – SugarJUSTIN BIEBER – What Do You Mean?AVICII – Waiting For LoveADAM LAMBERT - Ghost TownKRYŠTOF – Ty a jáCARLY RAE JEPSEN - I Really Like YouNICKI MINAJ – The Night Is Still YoungSIGMA ft. Ella Henderson – GlitterballALLE FARBEN ft. Lowell – Get HighALVARO SOLER ft. Jennifer Lopez – El Mismo Sol (...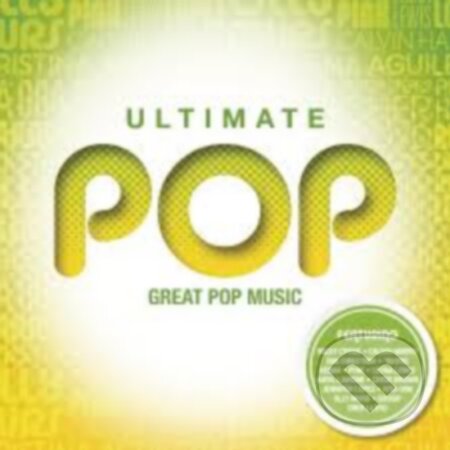 Tracklist CD 1.1. Best Song Ever - One Direction (3:22)2. We Can\'t Stopp - Cyrus, Miley (3:53)3. Rude - Magic! (3:46)4. Summer - Harris, Calvin (3:42)5. Don\'t Wake Me Up - Brown, Chris (3:42)6. Hips Don\'t Lie - Shakira / Jean, Wyclef (3:38)7. She Bangs (English Edit) - Martin, Ricky (4:04)8. Raise Your Glass - P!NK (3:24)9. DJ Got Us Fallin\' In Love -...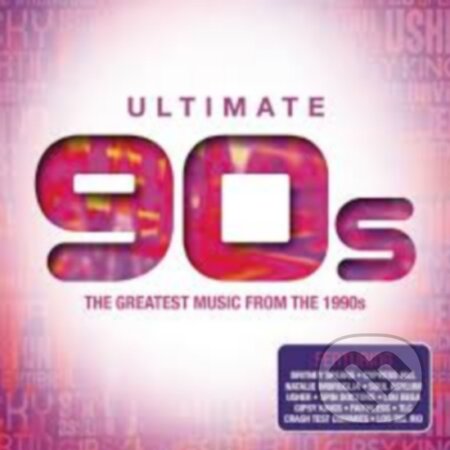 Tracklist CD 1.1 Backstreet Boys - Everybody (Backstreet\'s Back)2 Britney Spears - Baby One More Time3 Ricky Martin - Shake Your Bon Bon4 Dr. Alban - It\'s My Life5 Real McCoy - Another Night6 Christina Aguilera - Genie In a Bottle7 C & C Music Factory - Gonna Make You Sweat (Everybody Dance8 Aretha Franklin - a Deeper Love9 Taylor Dayne - Can\'t Get Eno...