- Optimum protection for the Nokia Lumia 930 from dirt and scratches as the smartphone can be used in the folding case - Quick access to the smartphone, the device does not have to be removed from the case - Magnetic lock for quick access and trouble-free locking - Plastic holder for ideal protection and safekeeping - Slim smartphone case Technical Details: - Type of Closure: Magnetic Fastener - Colour: Black - Line: Smart Case - For ...
The Lumia 930 Nokia Case CP-637 is a perfect accessory for your new Lumia. Covers both back side and front screen of your device. Soft dark grey microfiber lining protects and cleans your screen when not in use. Materiál: vanička: polykarbonát klopa: polyuretan podšívka: mikrovlákno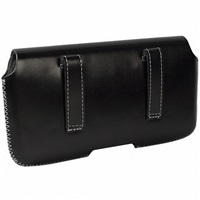 HECTOR MOBILE CASE 1 4XL Want to upgrade your outfit? This slim designed mobile case is a must-have for the season! Hector is sleek and discreet in its timeless design. Slim and moulded case in glossy and smooth leather with suede lining in contrasting colour. Beltloops on the backside and hidden magnetic closing. Item number: 95559 Barva: černá Vnitřní rozměry: 145 x 75 x 8 mm. Kompatibilita: Acer Liquid E3 Alcatel One Touch Pop C7 Apple iPhone 6, iPhone 6S BlackBerry Z3,...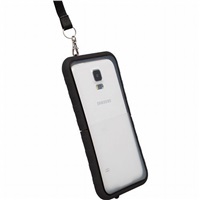 With SEaLABox you can talk, send sms and surf on the web with your mobile even when you perform activity that includes water and rain. The silicone sheath gives you complete usability - it is constructed with a semi clear and a fully clear surface to provide not only perfect sound quality but also the best quality for video and camera functions. A well-made, protective and waterproof mobile case, made in Sweden. Qualified for IPX7 standard; approved at 1 meters depth for 30 minutes. The case...