Značka Diesel: Tato neobyčejná fashion značka Diesel se narodila pod rukama chlapíka Renzo Rosso. Byl to právě on, kdo vytvářel směr a ducha produktů hned od začátku. Dva hlavní atributy teamu pracujícím na designu a střihu produktů, byly vždy kreativita a talent. Díky tomu lze velmi často spodní prádlo Diesel poznat v obchodech na první pohled. Jedná se prostě o jedinečné kousky, které mají svůj styl. Základním stavebním kamenem mezi loajálními zákazníky jsou nezávislí lidé, kteří mají rádi u...
Více informací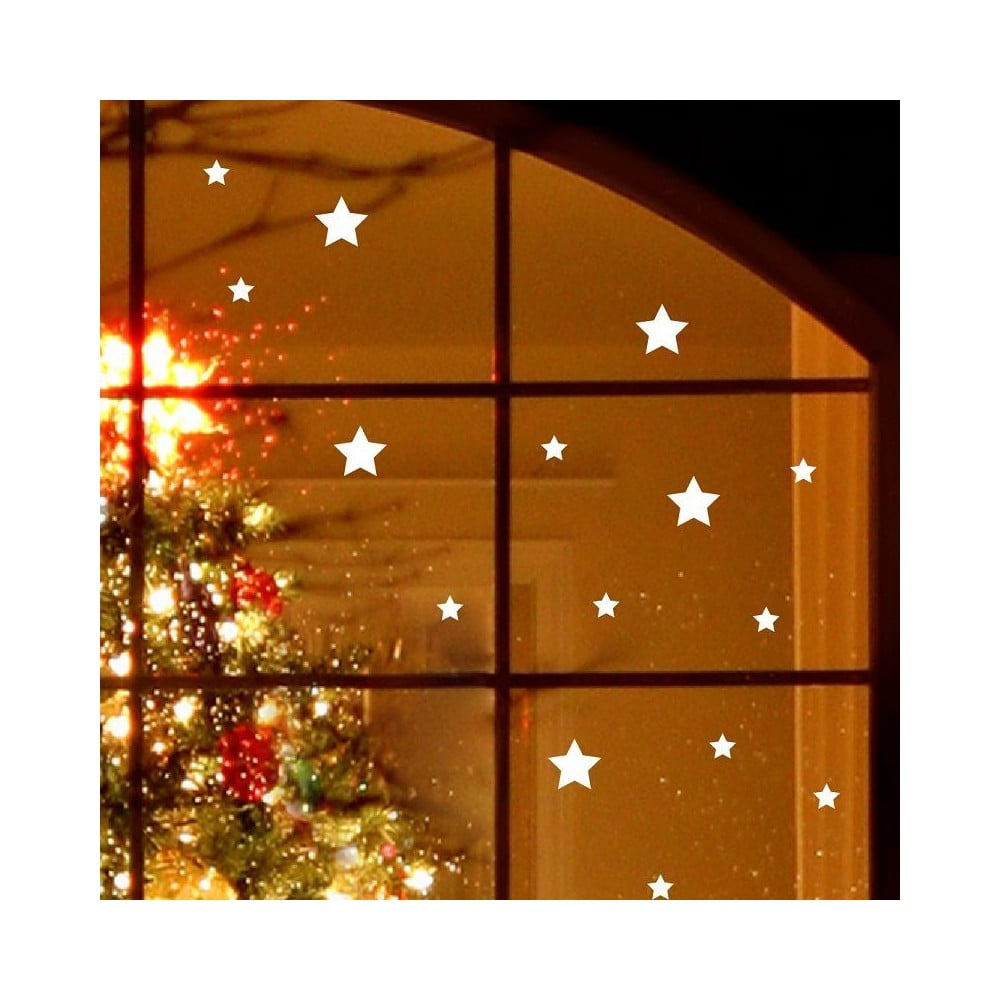 Přivítejte Vánoce ve velkém stylu! Ozdobte si zdi, skříně nebo okna vánočně laděnými samolepkami, které si zamilujete nejen díky nápaditému designu, ale i snadné aplikaci. Pro váš interiér budou skvělou vizuální vzpruhou a dodají mu nádech poklidné vánoční atmosféry! - Rozměry: 10 cm, 5 cm
From the creator of the known and loved Bright Side lifestyle brand, Rachel Bright, and the winner of the Roald Dahl Funny Prize, Jim Field, comes a feelgood rhyming story about one little mouse trying to make himself heard and discovering along the way that even the smallest of us has the heart of a lion. Perfect for fans of Giraffes Can't Dance this stylish book from two contemporary stars really is something to shout about - it will make you laugh, cry and read it every bedtime.
Autor : Rachel Bright, Follow the journey of one little mouse trying to make himself heard and discovering along the way that even the smallest of us has the heart of a lion. Stylish art with Jon Klassen appeal and vibrant storytelling from two contemporary stars make this a story to shout about - it will make you laugh, cry and read it every bedtime. Fans of The Gruffalo and Giraffes Can't Dance will love this feelgood rhyming story portraying a positive message about overcoming your fears and...
Magazín Fantasy & Science Fiction je již šedesát let jedním z nejlepších zdrojů fantastické povídky ve světě. Česká edice vám v úzké spolupráci s americkou redakcí nabízí léty prověřenou klasiku i příběhy těch nejlepších autorů žhavé současnosti. Každé čtvrtletí se tak spolu s námi můžete ponořit do barvitých světů ničím neomezované spisovatelské fantazie. V krátkém příběhu Ve všech těch zářících hvězdách od Nancy Kressové navštíví Zemi zástupci rozvinuté mimozemské civilizace s nabídkou pomoci...
Only up-to-date translation of these key Icelandic poems Young were the years when Ymir made his settlement, there was no sand nor sea nor cool waves; earth was nowhere nor the sky above, chaos yawned, grass was there nowhere. The sun turns black, earth sinks into the sea, the bright stars vanish from the sky; steam rises up in the conflagration, a high flame plays against heaven itself. Seeress's Prophecy 3, 57 The collection of Norse-Icelandic mythological and heroic poetry known as the Poeti...
The New York Times bestselling book on love! You are ...the cherry on my cake ...the apple of my eye. You make ...the sun shine brighter ...my heart flutter ...Join The Very Hungry Caterpillar for a celebration of love and all the ways to tell that special someone how much you care. This delightful little book features Eric Carle's bright and distinctive artwork of favourite things, from pretty sweets to sparkling stars, with The Very Hungry Caterpillar making an appearance alongside each ...
Autor : Lara Avery, Fans of All the Bright Places and The Fault in Our Stars will fall head-over-heels for this wonderfully original portrait of love and loss.Samantha McCoy has it all mapped out. First she's going to win the national debating championship, then she's going to move to New York and become a human rights lawyer.But when Sam discovers that a rare disease is going to take away her memory, the future she'd planned so perfectly is derailed before its started. Realising that her l...
Německá taneční legenda Scooter vydává nové album FOREVER. Scooter je legendární německá skupina, která je známá svými tanečními hity. Zpěvák H.P. Baxxter se svojí partou Scooter opět svým energickým albem dokazují, že rozhodně nepatří do starého železa, ale naopak mezi špičku elektronické taneční hudby v Evropě! Skladby: CD1 01 FOREPLAY 02 IN RAVE WE TRUST 03 BORA! BORA! BORA! 04 MY GABBER [SCOOTER & JEBROER] 05 WAL...
'The love child of John Green and Rainbow Rowell' Teen Vogue Straight people should have to come out too. And the more awkward it is, the better. Simon Spier is sixteen and trying to work out who he is - and what he's looking for. But when one of his emails to the very distracting Blue falls into the wrong hands, things get all kinds of complicated. Because, for Simon, falling for Blue is a big deal ...It's a holy freaking huge awesome deal. Praise for Simon vs. the Homo Sap...
Podobné fráze na Nejrychlejší.cz: