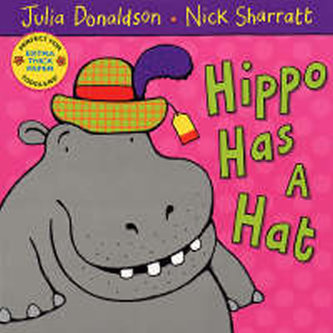 There's chaos in the clothes shop when the animals go on a glorious shopping spree. Zebra's zip is stuck and Toad's tracksuit is far too big, but Flamingo finds a stylish bag, and Caterpillar's shoes
George was very happy being the scruffiest giant in town. But one day, when he sees a shop stocking giant-size clothes, he decides it's time to update his image. With smart clothes, George is a new man. However, as he goes home, he meets various animals who desperately need his help...
In his second night-time adventure, Stripy Horse and the gang must restore order to the shop by catching a troop of mischievous jigsaw puzzle monkeys who have escaped from the Lion's trunk. They have turned Stripy Horse's world upside down. Tied Hermann the draught-excluder in knots and mixed-up poor Roly and Pitch the salt and pepper pots.But when Muriel the lampshade bird hatches an ingenious plan to bring an end to the anarchy, the animals may just be able to save the day and outsmart their ...