Airlive poe 100hd 1 3 mpix
AirLive MD-3025 3-Megapixel IR NightVision Vandal Mini Dome IPCAM Kamera v sobě kombinuje 3Mpix video, širokoúhlou nastavitelnou čočku, PoE, ICR, vysokou kvalitu obrazu, noční vidění, odolnost a navíc inteligentní funkce v mini rozměrech. AirLive MD-3025 je 3 megapixelová mini kamera v krytu odolném proti vandalům. Rozměr je neuvěřitelných 108 mm v průměru a 62 mm na výšku, což je jen asi poloviční velikost než standardní kamery. Malá velikost je mnohem méně viditelná vetřelcům. Tento model je ...
Více informací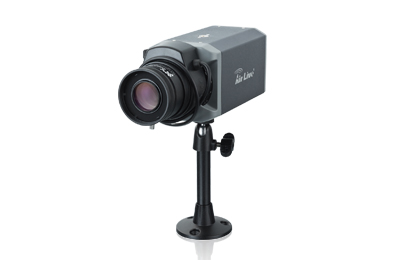 BC-5010 with Vari-focal Lens 2.8~12mm OVERVIEW Optional High Mega-Pixel Lens AirLive, the leading IP camera manufacturer, has launched high quality Mega-Pixel lenses. ACC-MPL-4mm is a Mega-Pixel CS mount lens, and suites for general daily usage. ACC-MPL-2812V F, ACC-MPL-1250VF and ACC-MPL-850VF are vari-focal lenses with Auto Iris. The advantage of a varifocal lens is that its focal length and field of view (FOV) can be change manually and hence can be used more flexibly. The focal l...

AirLive CoreNVR 16 16-Channel Network Video Recorder with HDMI OVERVIEW Airlive CoreNVR series is a new generation Network Video Recorder for home, retailer stores and small office applications. It supports up to 5 Magapixel resolution for IP cameras with H.264 video codec for high quality, real-time monitoring, recording and playback. It also supports HDMI video out to provide you high resolution video quality on any HD monitor. You can easily setup the system by a few clicking on the build...

AirLive CoreNVR 9 9-Channel Network Video Recorder with HDMI PŘEHLED Jedná se o zařízení, určené spíše pro menší kamerové systémy. Jak popis napovídá, lze k němu připojit až devět IP kamer o maximálním rozlišení až pět megapixelů. Kamery AirLive v síti automaticky vyhledá a připojí. AirLive CoreNVR 9 je vystavěn na ARM procesoru Cortex A9 a linuxovém operačním systému. Díky svojí bohaté a detailně konfigurovatelné softwarové výbavě plnohodnotně a s vysokým uživatelským komfortem nahradí sam...